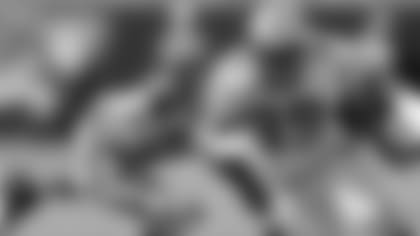 Week 3: Beat St. Louis Rams, 31-7
DE Anthony Spencer missed his second game in three weeks with the same knee injury that he had surgery on in July. Cowboys WR Miles Austin injured a hamstring and didn't return.
RB DeMarco Murray rushed for 175 yards and a touchdown two years after setting a franchise record against St. Louis as a rookie.
The Cowboys won their first two home games at their new stadium for the first time since it opened in 2009.
Philadelphia Eagles (1-2)
Week 3: Lost to Kansas City Chiefs, 26-16 (Thurs.)
RB LeSean McCoy rushed for 158 yards, including a 41-yard touchdown, marking the third-highest output of his career. The Eagles have net 1,385 total yards this season, which is the highest total in franchise history through the first three games of the season.
The Eagles retired Donovan McNabb's No. 5 jersey at halftime.
Washington Redskins (0-3)
Week 3: Lost to Detroit Lions, 27-20
Redskins injuries: LB Brandon Jenkins (right ankle), TE Jordan Reed (bruised right knee). Washington K John Potter made two field goals subbing for Kai Forbath (groin). TE Fred Davis missed the game with a sprained ankle.
QB Robert Griffin III completed 32-of-50 passes for 326 yards and an interception; rushed six times for 37 yards.
New York Giants (0-3)
Week 3: Lost to Carolina Panthers, 38-0
The Giants fell to 0-3 for the first time since 1996, when they lost their first three games for the second year in a row. The 1996 team finished 6-10. Coach Tom Coughlin is 0-3 for the first time since his expansion Jacksonville Jaguars lost their first four games in 1995.
The 38-point margin of defeat was the Giants' largest since Dec. 14, 2003, when they lost in New Orleans, 45-7.