Dallas Cowboys (4-3)*](http://www.nfl.com/gamecenter/2013102008/2013/REG7/cowboys@eagles#menu=highlights&tab=recap)
*Week 7: Beat Philadelphia Eagles on the road, 17-3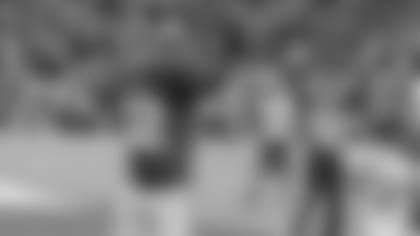 Giants vs. Vikings Gameday Photos](http://www.giants.com/photos/photos/Game-Photos-Giants-vs-Vikings/0b89d293-48fa-46f1-959a-15e00a46e5ae) The Cowboys notched their first road win of the season and are 3-0 in the division for first time since 2007. * Dallas played without four-time All-Pro defensive end DeMarcus Ware, who missed the first game in his nine-year career because of a quadriceps injury. Four-time Pro Bowl tackle Jay Ratliff was released during the week after failing a physical. **Philadelphia Eagles (3-4)**
Week 7: Lost to Dallas Cowboys at home, 17-3
Nick Foles left with a head injury and was replaced by third-string quarterback Matt Barkley, who threw three interceptions in the fourth quarter of his NFL debut. Michael Vick was inactive due to a hamstring injury.
The Eagles were the fourth team in NFL history to have 400 yards of offense in each of first six games. They were held to 278 by the Cowboys on Sunday. **

Washington Redskins (2-4)

**
Week 7: Beat Chicago Bears at home, 45-41
The Redskins scored their most points in a game since 2005, including Roy Helu's three-yard go-ahead touchdown run – his third of the game – with 45 seconds left in the contest.
Bears specialist Devin Hester returned a punt for a touchdown against Washington, the 13th of his career and 19th total return touchdown.
Redskins quarterback Robert Griffin III completed 18 of 29 passes for 298 yards with two touchdowns and one interception, and he also ran 11 times for a season-high 84 yards. **

New York Giants (1-6)

**
Week 7: Beat Minnesota Vikings at home, 23-7
The Giants did not allow an offensive touchdown for the first time since Oct. 14, 2012, when they won at San Francisco, 26-3.
The Giants' time of possession of 36:22 was their highest since they owned the ball for 37:05 vs. New England in Super Bowl XLVI and their highest in a regular-season game since Nov. 14, 2010, when they held the ball for 37:51 in a loss to Dallas.
The Vikings rushed for only 30 yards – 28 by defending NFL rushing champion and MVP Adrian Peterson – the lowest total by a Giants opponent since Dallas ran for 19 yards in a Giants victory on Oct. 28, 2012.