The 2021 NFL schedule is out, and the Giants will be playing three games under the national spotlight.
Here is a breakdown of their primetime games: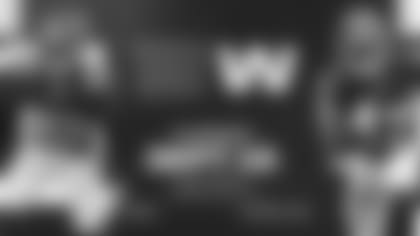 Week 2 at Washington Football Team (Thursday Night Football)
Washington's 2020 record: 7-9, NFC East first place
Series Record: Regular season: Giants lead, 104-68-4; Postseason: Tied, 1-1
The Giants last year swept Washington for the second season in a row, winning two games by a total of four points - 20-19 in MetLife on Oct. 18 and 23-20 in FedExField on Nov. 8. The defense made big plays late in each game. In Week 6, the Giants took the lead with 3:29 remaining when rookie linebacker Tae Crowder returned a fumble 43 yards for a touchdown and secured their first triumph of the season when Dexter Lawrence and Blake Martinez pressured Kyle Allen into throwing an incomplete pass on a two-point conversion attempt with 36 seconds left. Three weeks later, safeties Jabrill Peppers and Logan Ryan intercepted Alex Smith passes in the final 2:18 to end Washington's hopes for a comeback victory. The Giants have faced Washington 176 times in the regular season since their first game in 1932, making this their most frequently contested rivalry. They are 8-3 vs. Washington in MetLife and 14-9-1 in FedEx Field. The Giants have swept the season series 34 times.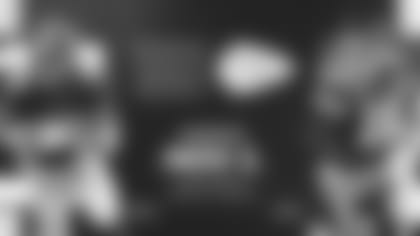 Week 8 at Kansas City Chiefs (Monday Night Football)
Kansas City's 2020 record: 14-2, AFC West first place
Series Record: Regular season: Giants lead, 11-3
When the Giants last faced Kansas City on Nov. 19, 2017, they held the Chiefs' pre-Patrick Mahomes offense without a touchdown in a 12-9 overtime victory. Aldrick Rosas provided the decisive points with a 23-yard field goal with 13:06 elapsed in the extra period. The Giants will visit Arrowhead Stadium for the first time since Sept. 29, 2013, when they lost, 31-7, ending their four-game winning streak in the series. The Giants are 4-3 in Kansas City.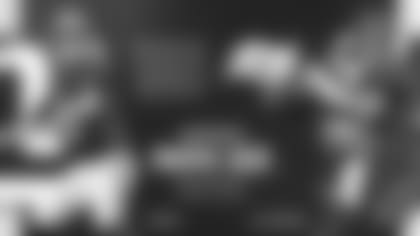 Week 11 at Tampa Bay Buccaneers (Monday Night Football)
Tampa Bay's 2020 record: 11-5, NFC South second place, Super Bowl champions
Series Record: Regular season: Giants lead, 15-8; Postseason: Giants lead, 1-0
The Giants and Buccaneers will meet for the fifth year in a row and the sixth time in seven seasons. The four games between the teams from 2017-20 were decided by a total of eight points. On Monday night, Nov. 2, 2020, the Giants jumped out to an 11-point lead but allowed 19 second half points and lost, 25-23. Daniel Jones' 19-yard touchdown pass to Golden Tate lifted them to within two points with 28 seconds remaining, but his throw to Dion Lewis on the attempted tying conversion attempt fell incomplete. In the Giants' last visit to Raymond James Stadium on Sept. 22, 2019, Jones enjoyed a successful NFL starting debut by throwing for 336 yards and two touchdowns and ran for two more scores, including the seven-yard game-winner with 1:16 remaining in a 32-31 victory. The Giants' last two defeats to Tampa Bay – on Oct. 1, 2017 and last season, were by the same 25-23 score. They are the only 25-23 results in the 1,394-game history of the Giants (including postseason play).