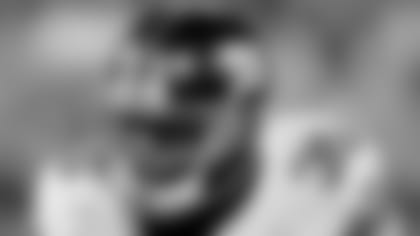 1) Giants secondary -** Different people have different interpretations of a defense ranked 26th against the pass, 19th against the run, but top 10 in points allowed and second with 26 takeaways. Cincinnati's standout wide receiver A.J. Green made his own analysis known, saying it means there are holes in the defense. He'll find out Sunday.
[>> Giants react to Bengals WR AJ Green
](http://www.giants.com/news-and-blogs/article-1/Giants-react-to-Bengals-WR-AJ-Green/b6926c37-36ae-4179-9309-2df28a662b50)"I think every defense has holes in it," safety Antrel Rolle said. "If our defense has holes in it, then he shouldn't have a problem exploiting it. The game has to be played on Sunday. The game has to be played on Sunday and we just try and make sure we take our best approach out there come Sunday and go into our bye 7-3."
2) LB Chase Blackburn – Fully practicing and upgraded to probable by Friday, Chase Blackburn looks to return from his one-game absence due to a hamstring injury. He'll also be doing so in his home state of Ohio, where he grew up a little more than an hour away from Paul Brown Stadium.
"I've continued to push myself harder," said Blackburn, who has 47 tackles, 2.0 sacks, two forced fumbles and an interception this season. "They allowed me to do more things throughout the week and I haven't had any setbacks. So I'm continuing to get stronger and hopefully I'll just continue along that path with this day off tomorrow [Saturday]."
3) QB Eli Manning – Throwing four interceptions compared to one touchdown in the last three games, Manning will try to get back on track against another AFC North team, the third of four this season. Having Peyton Manning as your brother again came in handy this week as his Broncos were able to beat the Bengals a week before.
"I talked to him a little bit," Eli said earlier this week. "I talked to him [Tuesday] about their game. Just seeing if there are any tips on certain things. We talked a little bit."
4) WR Rueben Randle – Limited all week, only Hakeem Nicks knows how injured he is and how much it's affecting him. The offense needs a jumpstart, and Rueben Randle – along with Ohio native Domenik Hixon -- could be there to help alleviate the pressure off Nicks and Victor Cruz. Randle has nine catches for 154 yards this season, including a 56-yarder two weeks ago against Dallas. Based on that performance, Tom Coughlin said he feels like his second-round draft choice could contribute more. "And we still do," he continued. "He's got to make the plays when he's put in position to do so."
5) RB Andre Brown – It has been quite a year for Andre Brown. On the practice squad a year ago, Brown finds himself nine weeks through the season tied with Adrian Peterson, Ray Rice, and Robert Griffin III for third in the NFL with six rushing touchdowns. They have come on just 53 rushing attempts as Brown continues to get the ball near the goal linie. Meanwhile, Ahmad Bradshaw was able to practice just once this week with his foot injury. Brown could see more touches.
![](http://www.pjtra.com/t/R0BKSkZKQ0BLRkVESEBISEtERw)