Eli Manning has been selected as the NFC Offensive Player of the Week for his outstanding performance in the Giants' 29-16 victory Sunday over the Eagles in Lincoln Financial Field.
Manning completed 16 of 23 passes for 254 yards, four touchdowns and no interceptions in a 29-16 victory in Philadelphia. It was the sixth four-touchdown game of Manning's career and his first since Dec. 19, 2010, also against the Eagles. Manning's passer rating was 145.7, his highest ever in a game in which he threw more than 10 passes. It was the fifth-highest passer rating by a Giants quarterback since the NFL went to a 16-game schedule in 1978.
Manning enabled the Giants to jump out to a 14-0 by throwing first-quarter touchdown passes of 40 yards to Brandon Jacobs and 74 yards to Victor Cruz. He then helped them overcome a 16-14 deficit with fourth-quarter scoring throws to Cruz and Ahmad Bradshaw. The fourth-quarter comeback victory was the 15th of Manning's career. Manning is 5-2 as a regular season starter in Philadelphia.
This is Manning's second Player of the Week award and first since Week 2 of the 2006 season, which he also earned after leading the Giants to a comeback victory in Philadelphia. In that game, he completed 31 of 43 passes for 371 yards, three touchdowns and one interception in leading the Giants to an overtime victory after they trailed by 17 points early in the fourth quarter.
Manning is the first Giant to win a Player of the Week award since Bradshaw was honored in Week 4 of the 2010 season.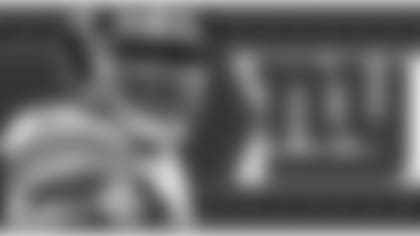 ](http://www.giants.com/news-and-blogs/article-1/Giants-launch-mobile-app/7f18aad0-3b07-4f64-b594-710d235b42a8)