First your offense, you had a good drive with Eli, and then a pretty good job with David Carr.  Your thoughts on the way the offense performed:
---
RELATED NEWS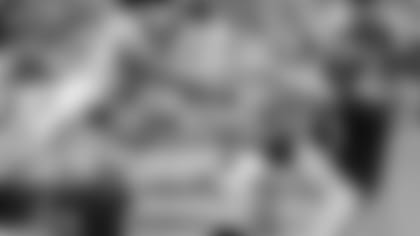 Gameday Photo Gallery](http://www.giants.com/photos/photos/Gameday-Giants-vs-Steelers-Game-Photos/5707cfd6-4833-4d46-871b-ea5eaaabcb1a)
Coach Tom Coughlin: Well, obviously we're lacking all the parts, but i was glad to see us get on the board.
Defense, you talked about tackling, you talked about execution, that physicality, are you disappointed or are you okay?
Coach Tom Coughlin: We'll see, the first half they had a couple drives on us, they knocked some first downs out, they recovered from like a 3rd and 15, which, that always bothers me.  We're in our first preseason game.