EAST RUTHERFORD, N.J. –** He stands 5 feet, 10 inches tall, but David Wilson said today he is plenty big and strong enough to carry a heavy load as the Giants' starting running back.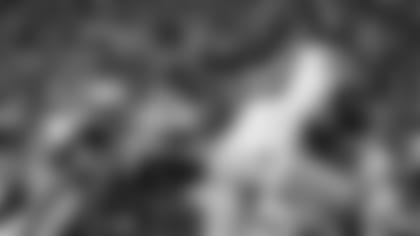 Photos: Giants vs. Patriots Gallery](http://www.giants.com/photos/photos/Gameday-Giants-vs-Patriots/2ba3bafa-262a-4926-ad76-a26f453a0d55) "Don't get confused by my size," the 205-pound Wilson said. "I'm a physical guy. I'm from the country, so I grew up chopping wood and building houses with my dad, all that. I'm well put together."
So if needed, Wilson said he can carry the ball 30 times a game. Or produce in goal line and short yardage situations. He'll also take on blitzing linebackers and chip rushing linemen, a skill at which he improved this preseason.
Wilson may need to do all that and more, because he's lost his running mate for the foreseeable future. Andre Brown, who was expected to team with Wilson to form a potent 1-2 punch in the Giants' backfield, suffered a small fracture in his left leg last night in the preseason finale in New England.
Tom Coughlin said today he was waiting for the results of Brown's MRI before he could determine how long the back would be sidelined. The Giants open their season in nine days in Dallas. Coughlin conceded that Brown could be a candidate for the "designated for return" injured reserve, now in its second year. Teams are allowed to place one player in that category per season, and last year for the Giants it was Brown, who then had a more severe fracture in the same leg. But the Giants couldn't extend their season long enough for him to come back.
Until Brown does return, neither Wilson nor Coughlin have any qualms about handing the ball to the young back in heavily-trafficked areas where Brown was expected to get many of his carries.
"I have the opportunity and, due to Dre getting injured, someone's got to do it," Wilson said. "Going into it, it was mainly his job. We had a goal line package where he was the guy to go in and get those tough yards. Now he's out and I'm definitely going to have to step up and use all that stuff.
"People just judge off my size. I'm looking forward to getting in there and getting those tough yards."
"David Wilson runs in there hard," Coughlin said. "I don't have a problem with that at all. That's not an issue for me. He's powerful. He's compact. He has tremendous leg strength, which is his forte. For him to run the ball in short yardage and goal line, I don't have an issue with that at all."
It remains to be seen how many times Wilson will be called on to carry the ball.
"I think you have to have in the back of your mind a little idea about the number and we do," Coughlin said. … "David is a guy who has outstanding endurance and strength. I'm not aware of what the number might be, but I'm sure we'll work that out."
Da'Rel Scott, Ryan Torain and rookie Michael Cox are the other running backs currently on the roster (though the team must make 22 moves to reach the 53-man limit by 6 p.m. tomorrow). But Wilson, the team's first-round draft choice last year, will get the bulk of the work.
"Whatever they want me to do," he said. "Like I said when I first came here, whatever the coaches need me to do. If they need me to kick a field goal, I'm going to go out there and give it 100 percent trying to kick a field goal. The carries or the workload, all that, is not a big factor for me. When I'm on the field I want to be effective and help my team win games."
Wilson led the Giants with 179 rushing yards in the preseason, including an 84-yard touchdown run vs. the Jets that was the longest in the NFL this month. But Brown had more carries (27-24).
"Obviously, when you lose a running back, a guy who's going to play a decent amount, it's tough," quarterback Eli Manning said. "But David has had a good preseason and we've got a couple other backs that have been in the system for a little, are veteran guys, so someone's got to step up and obviously play a role and get some reps in the run game and help out in the pass game."
It's that latter responsibility where questions existed about Wilson when training camp opened. Pass blocking was not his forte. But protecting Manning is an offensive player's most important responsibility and Wilson has worked hard to improve his blocking. His blitz pickup last night helped Manning complete a 37-yard pass to Louis Murphy.
"We weren't really looking for a test, but just to show the coaches I can do it," Wilson said. "Having the opportunity definitely helped out a lot."
"He's done a pretty good job of that," Coughlin said. "The last couple weeks he's improved and he's also done a nice job if a half a jersey is hanging over, like he did last night on that play-action pass, he'll step in there and bang the defensive tackle. He's a much improved player. Much more aware of what he has to do to contribute to the entire pass protection scheme."
Now Wilson is eager to show he can produce in many different scenarios, whether it's breaking off a long run, stringing together several short ones in the green zone or putting his body between a defender and Manning.
"I'm confident and I know I can do it," Wilson said. "The main thing is to just go out there and do it. No matter what I think, people are going to judge off what they see, so I have to go out there, put it out there and let the coaches see it, let my teammates see it and I'll be in that situation more often."