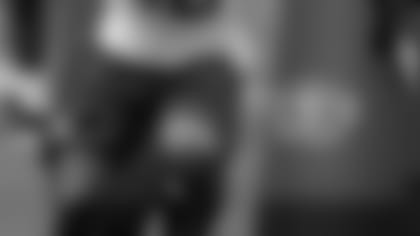 What did you first think of when you found out you were drafted by the New York Giants?
RB Michael Cox: A great football team that won two Super Bowls recently.
What did you know about Tom Coughlin?
Cox: I just knew him from TV and stuff and obviously now a lot more. I just knew him from beating the Patriots. I'm from Boston.
Who were the greatest influences in your football career that got you to this point?
Cox: Playing at UMass and everyone there were great for me. I did one season there, so I thought that was a great experience.
If you could model your career after any player – current or former – who would it be, and why?
Cox: There are a lot of players I like, but I like Arian Foster. He's a great running back I think.