EAST RUTHERFORD, N.J. – Although the Giants' 2007 and 2011 teams won Super Bowls, an argument can be made that the best team Tom Coughlin fielded in his 10 seasons as head coach was in 2008.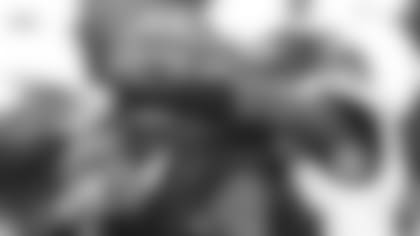 View Gameday Photos from Week 5](http://www.giants.com/photos/photos/Photos-Giants-vs-Eagles/064e3da0-359c-4184-83a9-9507f6e19137) That year, the Giants jumped out to an 11-1 record that put them two games ahead of everyone else in the NFC. But the night before they won their 11th game, Plaxico Burress suffered a self-inflicted wound in a Manhattan nightclub, derailing both his career and the Giants' season. The Giants lost three of their final four regular-season games and their first playoff contest, at home to the Philadelphia Eagles.
The 2008 team was defined by two characteristics near and dear to Coughlin's heart. It could run the ball, rushing for NFL-leading and franchise record numbers of 2,518 yards and 5.0 yards per carry. And it took care of the ball, committing only 13 turnovers, which then tied a league record for a 16-game season.
Five years later, the Giants can neither run the ball nor hold onto it. And largely because of that, they haven't yet won. On Sunday, the Giants ran for only 53 yards, committed four turnovers – including three interceptions in the fourth quarter - and lost to the Philadelphia Eagles in MetLife Stadium, 36-21.
The Giants fell just shy of their season average of 57.8 rushing yards, which placed them 30th in the NFL entering the game. Their 20 turnovers – or seven more than they had in the entire 2008 season – represent the league's highest totals. Not coincidentally, the Giants are 0-5, their worst start in a non-strike season since 1979.
"The disappointment is very obvious and it's very frustrating," Coughlin said. "We didn't expect to be in this situation. We dug our own hole and here we are."
What's also obvious is the Giants' inability to rush the ball places the onus on Eli Manning to win games. And no NFL quarterback can win games by himself. Manning has tried, but his three late picks increased his season total to 12, against eight touchdown passes. He was also flagged for three intentional grounding penalties.
"I honestly believe that he's trying so hard to get us a win, he's almost put too much on himself," Coughlin said. "He keeps it all pretty much inside. I'm not making excuses. There were a couple of those plays that were terrible. The intentional grounding penalties hurt so badly because not only distance, but to lose the down."
Manning seldom shows much emotion, but there was no hiding his disappointment after the game Sunday.
"I know we can play better," he said. "I know I can play better. I've just got to keep working and have a great game plan and just try to make good decisions. Sometimes in a game, things are going to go wrong and you have to make the best decisions, whatever that is – throw it away, take a sack. But I know I can't keep turning the ball over in those times."
Two third-quarter Manning touchdown passes to Rueben Randle gave the Giants a 22-21 lead entering the fourth quarter, the fourth time in five games they were in a position to win late in the game. Then disaster struck as Manning threw interceptions on three consecutive possessions, covering just 3½ minutes of game time. Philadelphia scored on the first play after Manning's initial pick and on the fourth play after the second turnover. That put the Eagles ahead, 36-21. Game over.
"We just started the third quarter and there's no reason to believe that we can't continue that kind of play," Coughlin said. "Then the turnovers started to come. That gave them the short field and easy scores. It was very demoralizing for the sideline. The guys did a good job of trying to stay up, but we created a situation for ourselves."
The Giants faced a first-and-20 when Manning threw an ill-advised pass toward Brandon Jacobs. The ball glanced off the helmet of center Jim Cordle and into the hands of linebacker Mychal Kendricks, who returned it 18 yards to the Giants' 25-yard line. Nick Foles immediately threw a touchdown pass to Brent Celek.
Three plays into the Giants' ensuing possession, Manning threw down the field for Victor Cruz. The ball was picked off by cornerback Brandon Boykin at the Giants' 38-yard line. Four plays later, Foles and DeSean Jackson hooked up for a five-yard touchdown.
The Giants' next series ended on the fifth play when Manning's pass to Hakeem Nicks was intercepted by Cary Williams.
"You're trying to make plays and you're trying to win," Manning said. "Obviously, in the fourth quarter we're down and on third down, had pressure and thought I could get the throw in to Cruz there on third down with guys grabbing me, and so I've just got to play smarter right there and tuck that one away or throw it in the ground. You can't afford to have any interceptions back there and put our defense in a bind. We could punt and the defense could get a stop and we'll have another drive."
With 11 games remaining, Manning is just three interceptions shy of his total for the entire 2012 season. Has he been adversely impacted by the circumstances around him?
"I don't know what the answer is to that question," Coughlin said. "He never changes throughout the course of the week. As a matter of fact, he's practiced really well for the last couple of weeks, very much in control of everything. But I do think that he's trying so hard to make something happen that it's going out the other end."
"We're throwing the ball a lot and we're obviously low on running backs right now," said Manning in reference to the neck injury suffered in the game by David Wilson and the waiving last week of Da'Rel Scott. "I thought if we had some runs called, in this defense, they were trying to take that away. They were going to stack the box and make us throw the ball, and we feel good about that, and we did some good things. There were some good plays. I thought we left some plays out there, some balls down the field. I missed a couple that were very close to being made.
"We just have to keep finding ways to make those plays. You don't get a whole lot of second chances in this league and when you have a shot to get the ball down the field and hit a game-changing play, you've got to make it, and I thought we left some of those plays behind."
Manning – and the Giants – will get their next chance to make plays Thursday night in Chicago. But if they can't run the ball and they keep giving it away, it will continue to be very hard to win games.