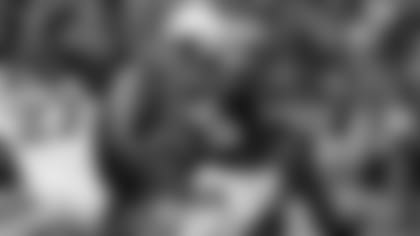 The numbers don't lie - the Giants are getting a productive and talented RB in Saquon Barkley:
While some of the analytics may not look favorably upon taking running backs high in the draft, there are plenty of metrics that suggest Saquon Barkley is one of the most impactful players in the draft. Here are some numbers regarding Barkley that should get Giants fans very excited.


NFL DRAFT
>
[A Giant Decision: Inside the Draft Room](http://www.giants.com/insidethedraft)
>
[O-Line rebuild continues with Will Hernandez](http://www.giants.com/news-and-blogs/article-1/Giants-continue-to-bolster-O-Line-with-Will-Hernandez-pick/c91102d8-00bd-4200-a890-a7a21ccb38be)
>
[Experts react to Giants' picks](http://www.giants.com/news-and-blogs/article-1/Experts-react-to-Giants-Draft-Selections/158b7562-fdac-4c96-a492-8e4639c6a40e)
>
[Giants draft Lorenzo Carter at 66th](http://www.giants.com/news-and-blogs/article-1/Giants-draft-Georgia-LB-Lorenzo-Carter-66th-overall/0d353af4-5b7d-4c64-8d40-2508f80c3b84)
>
[DT B.J. Hill selected at number 69](http://www.giants.com/news-and-blogs/article-1/Giants-draft-NC-State-DT-BJ-Hill-at-No-69/d47e5532-fb15-41ed-ad6e-407ebb15e918)
>
[Saquon Barkley ready to make impact](http://www.giants.com/news-and-blogs/article-1/Saquon-Barkley-ready-to-make-an-impact/a7f54cc4-783b-4048-9937-44c08447a1d9)
>
[Inside the Saquon Barkley selection](http://www.giants.com/news-and-blogs/article-1/Inside-the-Saquon-Barkley-Draft-Pick/cbf24677-5bbe-4147-bdf8-55e0ab28e1b9)
First the basics: His raw counting stats, obviously, are impressive.
3 Year Career at Penn State:
3,845 rushing yards
43 rushing touchdowns
5.7 yards per carry
1,195 receiving yards
102 catches
11.7 yards per reception
8 receiving touchdowns
27.8 kickoff return average
2 kick return TD's
There was a reason Barkley won the 2017 Paul Hornung Award, which annually goes to the most versatile player in college football. Barkley is not just a running back but a weapon that can be used in a variety of ways on offense and special teams. Even according to some of the advanced analytics, Barkley will help the Giants win football games.
Second, we'll take a look at his athletic ability, which really stuck out to Dave Gettleman. "The thing that makes him different is he has the feet and speed of a little guy, with the power and strength of a big guy," Gettleman said. "That's what makes him so darn unique. He's different. It's like he was touched by the hand of God, frankly."
The metrics that have been developed over the last decade support what Gettleman's eyes told him.
Barkley's RAS score takes into account all his physical measurements and combine results and compares them to every single running back who has been tested since 1987. All the numbers are put into the same formula, which results in a number. Ten (10) would be the best athletic profile ever recorded by RAS. Barkley ranked as the fifith-best combination of size and athleticism of all time at running back, as per the creator of the formula, Kent Lee Platte.
SPARQ scores are similar in measuring a player's combine results against other players at the position in the class and those currently in the NFL. Barkley had the best SPARQ score by far of the current class and was in the 98th percentile of all running backs currently in the NFL.
The following individual performances (with Barkley's stature of 5'11 and 230 pounds) at the combine are why his composite scores are so high:
40 yard dash: 4.40 (2nd among running backs)
Bench Press: 29 (Tied 1st with Nick Chubb among running backs)
Vertical Jump: 41 (1st among running backs)
Short Shuttle: 4.24 (8th among running backs)
The numbers show that he is exactly the freak athlete that Gettleman described. Barkley is one of the best athletes at his position (or any position, really) in the history of the sport. In this respect, all the data points to him being special.
Third, Pro Football Focus has applied their advanced metrics to Barkley, as well, and they are also positive.
He was their top running back in the draft class (and 11th overall) according to their analysts for two big reasons: his big play ability and his skill in the passing game. Barkley had the third-most yards gained per pass route in the running back class (1.9). Yards gained per route run is one of the best indicators of value for receivers. According to PFF's analytics, a running back can impact the game as much, if not more, as a receiver than as a runner, and Barkley is better at that than anyone in the class.
Some of the modern metrics indicate that running the football does not contribute to scoring points and winning nearly as much as passing the football. Therefore, the belief is having a very good runner does not impact the game the same way as a player that will help the passing game. That's where Barkley steps out of the box of your typical running back.
Even though there are other excellent running backs in the draft class, no one else can do all the things Barkley can at such a high level. Gettleman and head coach Pat Shurmur talked about his skills as a receiver and in pass protection, the two things that are essential in being a third down back.
"Number one, he can catch the football," Shurmur said. "That is first and foremost. Then, a lot of times when you try and throw the ball downfield and they cover them all, you can dump him off the ball, or you can feature him in the pass game. He is a three-down running back. He can run it, catch it and pass protect. He can be on the field as long as he can handle it."
"He is smart in blitz pickup, he sees it," Gettleman said. "That is probably the biggest issue with all these young rushers now."
It's important to note how Shurmur uses running backs in the passing game. When Trent Richardson was a rookie playing under Shumur in Cleveland, he had 51 catches on 70 targets. Jerick McKinnon had 51 catches for the Vikings last season. Shurmur knows how to get running backs the ball in the passing game. And it's not just on dump-offs, either. Barkley can run routes down the field and make big plays. He had 15 catches for 20 or more yards in the past two seasons at Penn State.
Barkley also had the class's third-highest breakaway percentage (56.6%), which leads to big plays. The Giants have struggled mightily in generating big plays in the running game over the past four seasons.
Run Plays of 20+ yards for the Giants:
2017: 8 (20th in the league)
2016: 7 (21st in the league)
2015: 8 (21st in the league)
2014: 4 (32nd in the league)
2013: 4 (32nd in the league)
As a freshman, Barkley had eight rushes of 20 or more yards. As a sophomore in 2016, he had 19, and in his final year as a junior, he had 14. The analytics do hold big plays as an indicator of offensive success and winning, and Barkley does contribute there in both the pass and run game. Over the past two seasons, those plays over 20 yards include runs of 55, 45, 81, 57, 79, 80, 44, 53, 69, 65 and 92 yards to go along with receptions of 40, 44, 43, 46, 85 and 42 yards. He is a big-play guy.
The impact of the running back on other parts of the game and team have not been quantified yet (and may never be). What is the effect of forcing an eighth player into the box on first or second down and the offense then decides to pass it? Does it change the defensive coordinator's call or strategy? So far, there is no way to turn that type of impact into calculable numbers. It's one of the reasons Gettleman believes the devaluing of the running back position "is a myth."
"If you think about it, this kid makes our quarterback better, he makes our receivers better, he makes our O-line better," Gettleman said. "He makes our defense better because he has the much stronger ability to hold the ball."
"I have seen the effects of a really, really good running back not only on the offense, but on the team," Shurmur said. "You have to run the football not just for your offense, but for your team. I have seen the effect that a great running back can have on teams. I was excited about the fact that he was the best player in the draft, and I was excited about the fact that we were able to draft him."
We'll soon see what his presence does for Big Blue.
Saquon Barkley plays football with Make-A-Wish guests