Left tackle Andrew Thomas, who has been on injured reserve since Oct. 19, returned to practice Wednesday and hopes to play in Tampa. Thomas missed four of the last five games with ankle and foot injuries.
"We expect him to be on the field with us this week, at least starting practice with us," coach Joe Judge said.
Saquon Barkley, sidelined since Oct. 10 with an ankle injury he suffered in Dallas, participated in both of the Giants' walk-throughs today.
"We'll see how he progresses with the team throughout the week of practice," Judge said. "That will obviously give us the answer we need as far as him going to the game. Couldn't give you an answer yes or no right now, but we will be able to have him out at practice with us."
Linebacker Lorenzo Carter and kicker Graham Gano were not with the team today. "(They) have a stomach bug type of thing, so we kept them out of the building to keep it away from everybody else." Judge said.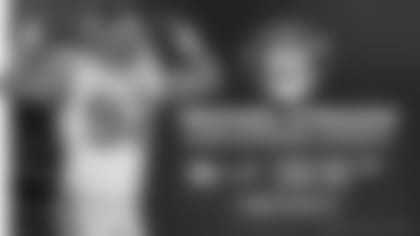 Tickets for Michael Strahan Ceremony
Limited tickets are available for Michael Strahan's jersey retirement game on November 28th