EAST RUTHERFORD, N.J. – The Giants have a special problem this week – stopping Trindon Holliday.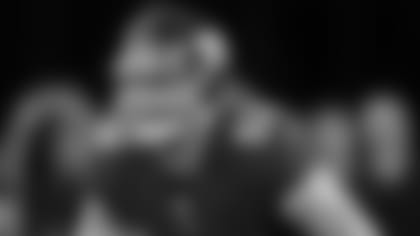 Denver's 5-5 dynamo is one of the NFL's best return specialists. In an AFC Divisional Playoff Game last January, he became the first player in history to run back a punt (90 yards) and a kickoff (104 yards) in a postseason game. During the regular season, Holliday was ninth in the NFL with a 26.3-yard kickoff return average, including a 105-yard touchdown, and 10th with a 10.2-yard punt return average, including a 76-yard score.
"He's very dangerous," said Tom Quinn, the Giants' special teams coordinator. "We'll try to not let him touch the ball, which is easier said than done. We've got to be very disciplined in coverage. Every guy has got to do their job. You do have to attack him at some point. You can't play on your heels. So it's a huge, huge challenge for both our punt coverage and our kickoff coverage."**[
READ GIANTS PLAYER/COACH LOCKER ROOM QUOTES](http://www.giants.com/news-and-blogs/article-1/Quotes-912-Coughlin-Fewell-Thomas/f13cf1be-970a-4206-9eaf-3a0a06b5373c)**
Quinn was asked if Holliday's size makes it harder for coverage teams to find him on the field.
"He's fast," Quinn said. "He has exceptional quickness, his speed. Rueben (Randle) played with him at LSU and it's legitimate speed. You see it on tape, so you've got to try not to let him get going the best you can. When he does, it's a tough day trying to catch him. He is small, but he's explosive."
Quinn said the Giants will ask punter Steve Weatherford to kick away from Holiday.
"We always want to kick directionally," Quinn said. "We always want to try and not have to cover the whole field, but obviously with guys like this you want to try and kick it as far as you can out of bounds. But that's a lot easier said than done."**[
](http://www.giants.com/news-and-blogs/Watch-Videos/article-1/Latest-Giants-Injury-Report-912/011c8fd6-6fee-428b-88fd-7558a71a174d)>> VIEW BRONCOS 53-MAN ROSTER
**