The Giants fell to 0-4. This is the first time they have lost their first four games in a season since 1987, when they started 0-5. But the last three of those games were played by strike replacement players. The last time the Giants lost their first four games in a non-strike season was 1979, when Ray Perkins' tenure as head coach began with five consecutive losses.
* * *

RELATED NEWS
Postgame Reactions
Coach Coughlin and Giants players meet the media following the loss...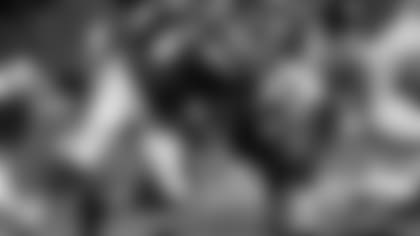 View Photos from Giants vs. Chiefs](http://www.giants.com/videos/interviews.html)
The Giants return to action next Sunday against the Philadelphia Eagles, their first home NFC East game.
This is the just the second time in his 18 seasons as an NFL head coach that a Tom Coughlin team has started 0-4. In 1995, his expansion Jacksonville Jaguars lost their first four games.
This is the Giants' first four-game losing streak since Nov. 13-Dec. 4, 2011, when they fell to San Francisco, Philadelphia, New Orleans and Green Bay.
The Giants have lost their first three road games for the first time since 1995, when they were defeated at Kansas City, Green Bay and San Francisco. Their road losing streak dating back to last season is at seven games: Cincinnati, Washington, Atlanta and Baltimore last year, plus Dallas, Carolina and Kansas City this season. The Giants' last victory away from MetLife Stadium was on Oct. 28, 2012 at Dallas. They next play on the road a week from Thursday in Chicago.
This will be the first time in Tom Coughlin's 10 seasons as the Giants' head coach that they will have at least four losses at midseason. In his first nine seasons, they were no worse than 5-3 after eight games.
Including their 38-0 loss last week to the Panthers, the Giants have been outscored in their last two games, 69-7. The 62-point deficit in a two-game span is the Giants' largest since the final two games of the 2009 season, when they lost to Carolina, 41-9, and Minnesota, 44-7.
This is the first time the Giants have scored no more than seven points in consecutive games since Nov. 28 and Dec. 5, 2004, when they lost to Atlanta, 27-6, and Washington, 31-7.
The Giants had won their previous five games vs. Kansas City and lost to the Chiefs for the first time since Sept. 10, 1995 (20-17 in overtime).
The Giants won the coin toss and deferred to the second half for the second time this season and the third time in the last two years. They did it vs. Denver on Sept. 15 and at Cincinnati on Nov. 11, 2012. They have lost all three games in which they won the coin toss and elected to kick off.
The Giants gained 298 total yards, their second game in a row with less than 300. They totaled 150 yards last week vs. the Panthers.
The Giants had 11 first downs, one week after finishing with 10 at Carolina.
For the first time this season, the Giants didn't lose the turnover battle. But they didn't win it, either. They twice intercepted Kansas City quarterback Alex Smith and recovered a fumble on a poor snap by center Rodney Hudson. But their takeaways were offset by three giveaways - an interception and two fumbles by Eli Manning (the second resulting from a poor exchange with running back Da'Rel Scott).
The Giants converted only one of 14 third down opportunities (they needed 10 or more yards on eight of them). It was the second time this season the Giants had only one successful third down conversion; they were 1-for-11 against Denver on Sept. 15.
Manning completed 18 of 37 passes for 217 yards, a touchdown and an interception. He has thrown nine interceptions in four games. Manning threw 15 interceptions in the entire 2012 season.
Manning's two lost fumbles were his first since Nov. 11, 2012, when the Bengals recovered his fourth-quarter fumble in Cincinnati.
The Giants' lone score was a 69-yard touchdown pass from Manning to Victor Cruz. It was Cruz's NFL-leading ninth touchdown catch of 60 or more yards since the start of the 2011 season.
Cruz finished with 10 receptions for 164 yards. The 10 catches marked the second-highest regular-season total of his career. Cruz had 11 receptions in a victory over Tampa Bay on Sept. 16, 2012. He also had 10 catches in the 2012 NFC Championship Game in San Francisco.
The 164 receiving yards tied for the third-highest total in Cruz's career. He gained 179 yards in the victory over the Buccaneers last year and 178 against Dallas on Jan. 1, 2012. Cruz also had 164 receiving yards vs. the Jets on Dec. 24, 2011, the game in which he set the Giants record with a 99-yard reception.
The 100-yard game was the 15th of Cruz's regular-season career and third this year (he had 118 yards in each of the first two games). The Giants are 7-8 in regular-season games in which Cruz has at least 100 receiving yards.
David Wilson led the Giants in rushing with 55 yards on 13 carries.
Jim Cordle made the first start of his three-year career at center in place of David Baas, who was inactive with a neck injury. Another third-year pro, James Brewer, made his second career start, and first at right guard, for Chris Snee, who was inactive with a hip injury. Brewer started the season opener at left guard when Kevin Boothe played center.
The Giants' center, right guard and right tackle, rookie Justin Pugh, had four combined career starts entering the game.
David Diehl was active, but did not play, the first time that's happened in his 11-year career. Diehl returned to practice last week for the first time since his Aug. 21 thumb surgery.
Scott made his first career start and caught a pass on the Giants' first offensive snap that gained no yards. Scott had five carries for 26 yards.
Aaron Ross started his second consecutive game at left cornerback for Corey Webster, who was inactive with a hip injury. He had three solo tackles before leaving the game with a back injury. Ross was replaced by Trumaine McBride.
Another cornerback, Jayron Hosley, left the game in the first half with a hamstring injury and did not return.
Cornerback Prince Amukamara and safety Antrel Rolle picked up their first interceptions of the season.
Linebacker Mark Herzlich led the Giants with eight tackles (seven solo), and had a pass defensed. He wore a boot on his right foot in the postgame locker room for what he said was a toe injury.
Spencer Paysinger had seven solo tackles and the Giants' only sack of Smith.
Rookie Damontre Moore had a team-high two special teams tackles and tipped a Dustin Colquitt punt.
Josh Brown missed his only field goal attempt, a 44-yard try that was wide left with two seconds remaining in the second quarter. Had it been good, the score would have been tied at halftime, 10-10.
Kansas City's Dexter McCluster returned a punt 89 yards for a touchdown late in the third quarter. It was the longest punt return against the Giants since Oct. 25, 2010, when Dallas' Dez Bryant scored on a 93-yard return. Two weeks ago, Denver's Trindon Holliday returned a punt 81 yards for a touchdown.
Kansas City scored its first touchdown at the conclusion of a 98-yard drive, the longest by a Giants opponent since Indianapolis traveled 98 yards to a touchdown on Sept. 19, 2010.
Smith was the second quarterback in as many weeks to throw three touchdown passes vs. the Giants; Carolina's Cam Newton did it last week.
Coughlin won his first replay challenge of the season. With 13:15 remaining in the third quarter, Alex Smith threw to Donnie Avery for what was initially ruled a catch for a three-yard gain. Coughlin challenged, saying the pass was incomplete. After review, referee Terry McAulay reversed the ruling on the field and said the pass was incomplete. Four plays later, Amukamara intercepted a Smith pass. Coughlin is 35-41 with the Giants and 45-50 in his career on replay challenges.
Andy Reid also won a challenge, the first by a Giants opponent this season. And it proved to be a huge turning point. The Giants faced a third-and-17 with 2:25 remaining in the third quarter when Manning threw down the middle for Cruz, who caught the ball for what was initially ruled a 17-yard gain and a first down. Reid challenged the ruling, believing Cruz came up short. After review, McAulay agreed with Reid. That left the Giants with a fourth-and-one from their own 30. Steve Weatherford's punt was returned 89 yards for a touchdown by McCluster.
One humorous aside to Reid's challenge: McAulay announced that "Philadelphia" would not be charged with a timeout. Reid, of course, coached the Eagles for 14 seasons before moving to Kansas City this year.
The Giants' inactive players were center David Baas (neck), guard Chris Snee (hip), cornerback Corey Webster (hip), tight end Adrien Robinson (foot), quarterback Ryan Nassib, safety Cooper Taylor and defensive tackle Johnathan Hankins.