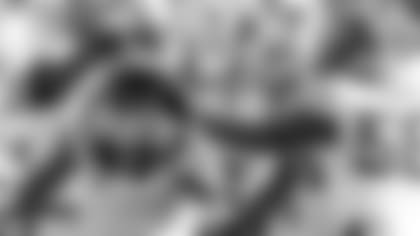 ](http://www.philadelphiaeagles.com/multimedia/videos/Top-5-Cullen-Jenkins/ac43028e-3d62-47f0-9fd1-e9423c543ad6)

The Giants welcomed a familiar name this offseason when they signed defensive tackle Cullen Jenkins. The nine-year vet had long been an NFC rival from his seven seasons with the Packers, and up until recently, was even closer, spending the last two in Philadelphia.
In seven career games against the Giants (including the NFC Championship in 2008 with Green Bay), Jenkins piled up 21 total tackles, 1.5 sacks and three passes defended.
Take a look at Jenkins' highlight reel that the crew over at PhiladelphiaEagles.com put together last summer of the top plays from his inaugural season there. Based off the clips, a few Giants will welcome Jenkins' jersey change to Big Blue from Midnight Green.
Cullen Jenkins Top 5 Plays in Philadelphia:
No. 5 – First sack as an Eagle – 9/11/11 at St. Louis Rams
No. 4 – Huge combo sack – 9/25/11 vs. New York Giants
No. 3 – Clutch 3rd down sack – 11/20/11 at New York Giants
No. 2 – Bone crushing hit – 11/20/11 at New York Giants