EAST RUTHERFORD, N.J. –** Most of the attention Tyler Sash has received during training camp has been for his prodigious beard, which he began growing shortly before his arrival.
But Sash's outstanding performance in the Giants' preseason opener has turned the interest to his play, which is where Sash would prefer it to be.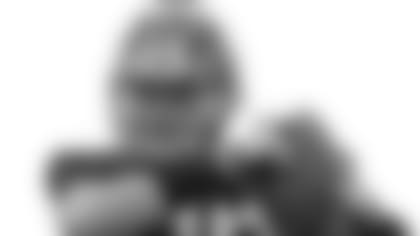 Photos: Training Camp Practice The third-year safety had four solo tackles and made two big plays in the third quarter, first tackling rookie quarterback Landry Jones in the end zone for a safety and four minutes later recovering David Gilreath's fumble on a punt return.
"That's what I'm here to do, be around the football," Sash said. "That's my job, that's what I'm here to do is be around the football and help my team in any way I can, on defense or special teams. That's what I did and I look forward to improving this week in practice and doing it again on Sunday night (when the Giants host Indianapolis)."
Pittsburgh had a first down on its four-yard line when Sash's instincts helped give the Giants two points.
"I was a little tight down on the line, just because they were backed up and we knew that they were probably going to try to just punch the ball out there," Sash said. "Rookie quarterback mishandled the snap, fumbled the ball and for a second I thought I might get on it for a touchdown. But he picked it up at the last second. I just happened to be there, jump on the pile and got the safety."
Sash credited long snapper Zak DeOssie with an assist on the fumble recovery.
"DeOssie had been putting pressure on the returners all night and you know that's in the back of their mind," Sash said. "With Steve Weatherford hanging the ball up in the air and Zak DeOssie running down full speed like a madman, that's in a returner's heads. He happened to muff a punt and I happened to be at the right spot at the right time and made a play to help our offense get the ball back and help put some points on the board."
Sash can make such plays more easily than in the past. He has more mobility and less worry than he had in his first two seasons, when bone spurs in his joints sometimes caused his ankle to lock up. Sash had offseason surgery on both ankles to correct the problem. Did he ever take the field thinking, "This will be the day they lock up?"
"That would happen every day," he said. "(The surgery) definitely helped me as far as running around and being able to move. I already know I'm a sixth-round guy (from the 2011 draft). I understand what's going on, I've got to produce. If I'm not producing, that's why they're bringing another safety in or they're going to try to acquire somebody from another team or draft somebody. I got those taken care of and it's all about production right now, proving to this coaching staff and every other coaching staff in the NFL that I can play defense and I can play special teams and help your team win."
In his first two years, Sash played in 23 regular-season games, including every contest in the Giants' 2011 championship season. Last year, he missed the first four games for violating the NFL's policy on performance-enhancing drugs when he took Adderall without following the protocol of the policy. Sash played in seven games and had three tackles on defense and four on special teams.
He arrived at camp last month knowing he was challenged just to make the roster. Antrel Rolle and Stevie Brown are secure as the team's starting safeties. Veteran Ryan Mundy was added as a free agent from Pittsburgh. The Giants also have Will Hill and drafted Cooper Taylor on the fifth round. But Hill is suspended for the season's first four games and Taylor has been sidelined with a hamstring injury.
"I'm approaching it the same way," Sash said of the crowd at his position. "Number one to me is that I'm healthy, I know what kind of football player I am and I know that I can help out on special teams or defense on any team in the league. Everybody's proving themselves each and every time they come out here. There's only so many positions up for grabs and you've got to come out each and every day and prove who you are and prove what you can do to improve this team, because if you're not helping the team out or hurting the team in any way, you're not going to be here for very long."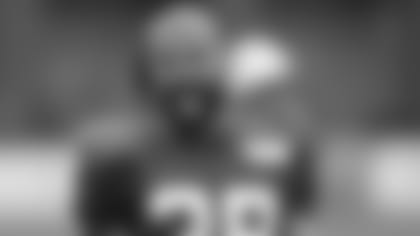 Now about that beard…It's thick and bushy and gives Sash the look of a lumberjack. The beard got a special imprimatur Saturday from Steelers defensive Brett Keisel, who has long owned what is arguably the NFL's most exceptional and famous facial hair.
"Everybody has these people that they look up to and for my beard, it's just him, I guess," Sash said. "After the game I did, I told him my beard looked up to his beard. I told Keisel I looked up to his beard yesterday on Twitter and he retweeted me and said I had a fine beard myself, so I was pretty happy about that."
That's probably not going to help him make the team, but perhaps it demonstrates that Sash's fortunes are looking up.