Fans departing from MetLife Stadium can utilize new, convenient pick-up location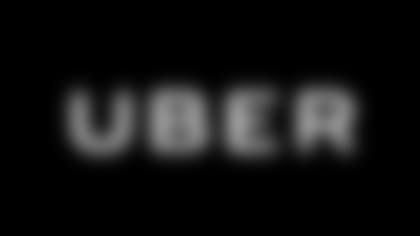 EAST RUTHERFORD – With Uber as the preferred rideshare partner for all events at MetLife Stadium, including Jets and Giants games, fans now have a new, easy, and affordable way to depart from home games this season. Fans looking to utilize Uber services at MetLife Stadium will be directed to the officially designated Uber Pick-Up Zone located in Lot E, indicated through both a special in-app feature and customized Uber signs on location.
To kick off the partnership, Uber aired 15-second television spots featuring local Jets and Giants super fan driver-partners. These will continue to be shown locally throughout the NFL season.
"MetLife Stadium continually searches for new ways to improve our guest experience," said MetLife Stadium President and CEO Ron VanDeVeen. "Our partnership with Uber does this by providing another convenient transportation option for guests attending Giants and Jets games at our venue."
"Giants and Jets fans have a lot to look forward to this season," said Uber General Manager Sarfraz Maredia. "As the Preferred Rideshare Partner of MetLife Stadium, the Jets, and the Giants, Uber is excited to help fans make the most of gameday, providing access to affordable, reliable options at the touch of a button."
Check out Uber's pro tips on getting home from MetLife Stadium this season:
● When leaving the stadium, open the app, enter your destination and follow the in-app directions to the designated Uber Zone located in Lot E off of West Peripheral Road, right outside of the Verizon Gate.
● The area surrounding MetLife Stadium will be crowded after an event, so use your app to call or text your driver if you're having trouble connecting, and remember to make sure you're getting into the right car by confirming the driver's name and license plate number.
● As a rider, you can see the estimated cost of your fare at any time using upfront pricing in the app, which means no surprises.
To learn more about using Uber at MetLife Stadium, **READ HERE**.
About Uber
Uber's mission is to bring reliable transportation to everywhere, for everyone. We started in 2010 to solve a simple problem: how do you get a ride at the touch of a button? Seven years and more than two billion trips later, we've started tackling an even greater challenge: reducing congestion and pollution in our cities by getting more people into fewer cars.
About MetLife Stadium
MetLife Stadium, home to the New York Jets and New York Football Giants, is the number one stadium in the world. This 82,500-seat stadium, one of the largest in the National Football League, sets the standard for venue excellence with state-of-the-art technology, comfort and amenities. The only active venue to serve as the home stadium for two NFL teams, MetLife Stadium hosts 20 NFL games per season, more than any other Stadium.
MetLife Stadium hosts the World's Biggest Events, on the World's Biggest Stage. Major events hosted at the stadium include Super Bowl XLVIII, WrestleMania 29, Copa America Centenario Quarterfinal and Final, CONCACAF Gold Cup Quarterfinals, Paul McCartney, U2, Bruce Springsteen and the E Street Band, Bon Jovi, Kenny Chesney and Taylor Swift.
MetLife Stadium annually tops the industry charts and has ranked as the No. 1 Highest Grossing Stadium in the world for the last 5 years (2012 – 2016) by Billboard magazine. In 2011, MetLife Stadium was ranked No. 1 for safety by Security magazine's "Security 500" in the Arenas/Stadiums/Leagues/ Entertainment division.