Giants.com breaks down the team's primetime matchups on the 2017 Schedule: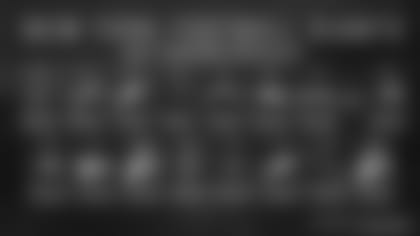 Now that you've seen the schedule, you can plan your fall accordingly.

You can also start to line up the excuses for why you'll be tired the next day at school or work following the Giants' games in Weeks 1, 2, 6 and 12. Those are their four games in primetime, which includes the franchise's first appearance on Thanksgiving Day since 2009.
Here are the Giants' games under the lights in 2017:
Date: Sept. 10 (Sun.)
Time: 8:30 p.m. ET
Location: AT&T Stadium
Series:45-62-2 (1-0)
For the third year in a row and the fifth time in six seasons, the New York Giants open against the Dallas Cowboys. Big Blue has not opened at home since 2012 – against Dallas, of course – after winning Super Bowl XLVI. The Giants split their last two openers on the road against the Cowboys in games decided by one point apiece. Dallas enters this year's contest as the reigning NFC East champion after a 13-3 season. Two of their losses were to the Giants.
Date: Sept. 18 (Mon.)
Time: 8:30 p.m. ET
Location: MetLife Stadium
Series:21-21-1 (0-1) postseason
For a non-divisional opponent, the Giants have seen plenty of the Lions in recent history. This will be their fourth meeting in five years, including a 27-6 Giants victory in Week 15 of last season. The win all but clinched a spot in the playoffs for the Giants while the Lions had to sweat out their own berth until the final week. However, both went on to be eliminated on the road in the first round. The Giants open 2017 with back-to-back games against playoff teams from a year ago.
Date: Oct. 15 (Sun.)
Time: 8:30 p.m. ET
Location: Sports Authority Field at Mile High
Series:5-6 (1-0 postseason)
In a rematch of Super Bowl XXI, the Giants take their first of four cross-country flights to face the Denver Broncos, who are two years removed from winning Super Bowl 50. The Giants play the AFC West and NFC West this season, with trips to Oakland, Arizona, San Francisco, and Denver. The Giants' last game at Mile High was a Thanksgiving Day loss in 2009.
Date: Nov. 23 (Thanksgiving Day)
Time: 8:30 p.m. ET
Location: FedEx Field
Series:98-66-4 (1-1 postseason)
For the first time in franchise history, the Redskins will host a game on Thanksgiving Day. The Giants will be the visiting team, making their first appearance on the holiday since a 26-6 loss at Denver in 2009. The Giants are 7-4-3 on Thanksgiving Day games. Eleven of them were played between 1926 and 1938, and their most recent victory was at Detroit in 1982.
Giants on Thanksgiving Day:
Nov. 25, 1926: New York Giants 17, BROOKLYN LIONS 0
Nov. 28, 1929: New York Giants 21, STATEN ISLAND STAPLETONS 7
Nov. 27, 1930: STATEN ISLAND STAPLETONS 7, New York Giants 6
Nov. 26, 1931: STATEN ISLAND STAPELETONS 9, New York Giants 6
Nov. 24, 1932: STATEN ISLAND STAPELETONS 13, New York Giants 13
Nov. 30, 1933: New York Giants 10, BROOKLYN DODGERS 0
Nov. 29, 1934: New York Giants 27, BROOKLYN DODGERS 0
Nov. 28, 1935: New York Giants 21, BROOKLYN DODGERS 0
Nov. 26, 1936: New York Giants 14, BROOKLYN DODGERS 0
Nov. 25, 1937: BROOKLYN DODGERS 13, New York Giants 13
Nov. 24, 1938: BROOKLYN DODGERS 7, New York Giants 7
Nov. 25, 1982: New York Giants 13, DETROIT LIONS 6
Nov. 26, 1992: DALLAS COWBOYS 30, New York Giants 3
Nov. 26, 2009: DENVER BRONCOS 26, New York Giants 6
*HOME TEAM IN CAPS (Courtesy of the Pro Football Hall of Fame)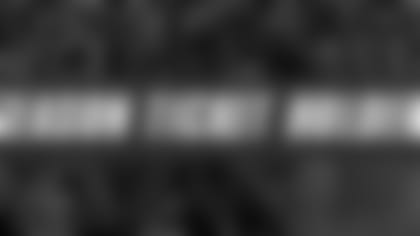 ](http://www.giants.com/tickets-and-stadium/index.html)