EAST RUTHERFORD, N.J. –** Tom Coughlin spoke several times in recent weeks about keeping the dream alive. The ambition was for the Giants to win the NFC East or somehow find their way into the playoffs after a 0-6 start.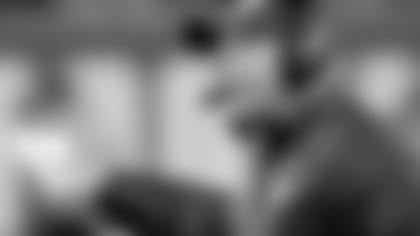 View Gameday Photo Timeline](http://www.giants.com/photos/photos/Photo-Timeline-Giants-vs-Cowboys/05d4f7df-0c0b-4bcf-8980-aa2a8f49d9e3) Hope is still alive, but it is beginning to fade after a last-second 24-21 loss yesterday to the Dallas Cowboys. The Giants are 4-7 and sit two games behind both Dallas and Philadelphia in the NFC East. Because they own no tiebreakers, they would have to finish with a better record than both rivals to win the division. With just five games left, they have no wiggle room.
But the Giants characteristically and rightfully have conceded nothing. They begin their December stretch run Sunday night in Washington. The Giants will then go to San Diego, host Seattle, travel to Detroit and end the season at home vs. Washington.
No matter what happens on the journey, Coughlin insists they will not lack for motivation, desire and effort.
"It's not going to be over until the five games are over," Coughlin said. "The one thing that all of you (reporters) would like to try to figure into this is you don't have anything to play for. We've got a lot to play for. We have a five-game schedule. We're playing against some outstanding football teams. We're trying to assert ourselves. We're not executing as well as we can and in all three phases at the same time, for sure. I'm looking for that. I'm always searching for perfection, the perfect game. We can't get it, perhaps, because we're human, but that's the objective and that's the goal and that's what we'll continue to fight for. It is the competitive nature of the player, of the coach and that's where we are."
The players spoke to the media before Coughlin, but delivered the same message: if you're looking for a letdown, you've come to the wrong place.
"We've got to keep our heads held high, we're still professionals and we still have a job to go out there and do," safety Antrel Rolle said. "Nothing's going to change around here, we're still going to keep the same intensity, the same fire, the same drive, the same motivation and go out there and try to win five games."
Rolle was asked specifically if he's concerned about the team "slacking off" if the making the playoffs is a longshot.
"I'm not worried about that," Rolle said. "That's not who we are, that's not what we do. We're all professionals and, more importantly, we're Giants. We have a certain standard to uphold here and we're going to do that."
Aside from the obvious motivation of wanting to win every game, the Giants say they have plenty of reasons to keep their foot on the gas – aside from the fact that Coughlin demands it.
"I think we know we have to win these next five games to give ourselves a shot," quarterback Eli Manning said. "It's still just a shot, nothing is guaranteed, but there's still hope and we know all we can do is worry about us trying to win each game and win the next game and that's what we're going to do."
"We've got to keep motivating each other like we've been doing the last couple of weeks," cornerback Terrell Thomas said. "Even though we just took a loss, the season's not over, we still can get to 9-7. Nine and seven has gotten (teams) to the playoffs plenty of times. We're going to need some help, but we've got to win out, plain and simple. When you start 0-6 you leave yourself no room for error. Obviously when you lose a close game like that, that's what happens."
Finishing the season with a five-game winning streak certainly beats any alternative, even if it isn't good enough to reach the playoffs.
"You don't want to have a losing season, period," defensive tackle Cullen Jenkins said. "Being 9-7 is way better than being 8-8 or anything worse than that."
With five games remaining, the Giants will strive to get to 9-7 and see if it's good enough to realize their dream.