When you play professional football for a decade, you've seen it all. And chances are you'll see it again.
That's why the Giants' restoration project on their run defense is nothing new to 10-year vet Cullen Jenkins, who was brought in this offseason to help up front. Jenkins played his first seven years in Green Bay before starting every game for Philadelphia over the past two seasons.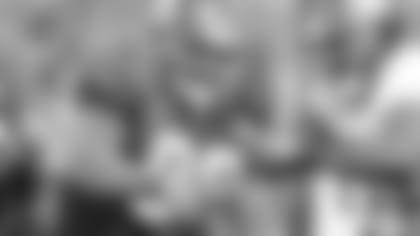 PHOTOS: TRAINING CAMP PRACTICE](http://www.giants.com/photos/photos/Giants-Training-Camp-Practice-7-29/63a7b246-4061-4afc-9a95-de37bbe15d7b) "It's what you've got to do," the defensive tackle said. "I know firsthand what will happen if you're not stopping the run, if you're not getting the sticks in your favor, getting the score in your favor in the game.
"In Philly, we kind of went through the same thing up front that [the Giants] went through last year -- where you come off a season [with] a lot of sacks, and then come to the next year and teams kind of key in on you and things in the season don't go the way you hope they go and the numbers can cut down fast. It doesn't mean that you lost a step. It just means that you weren't doing the things necessary to put yourself in positions to get the numbers, the sacks, or whatever."
Defensive line coach Robert Nunn has also been around the block enough times to see the same thing happen. In fact, he has done so with Jenkins on a different team. The two spent four years together in Green Bay, where Nunn coached the defensive tackles from 2005-2008.
Then they went their separate ways.
Nunn went on to coach with the Buccaneers and the Giants, while Jenkins moved on to the Eagles. Now they're back together to figure out a way to improve a Giants defense that finished 31st in yards allowed last season.
"Cullen, I was with four years in Green Bay, he's a very explosive guy, talented guy, has matured a lot," Nunn said. "He's a different guy than he was in Green Bay. He's a guy that has gotten better and better as time has gone on, very explosive player both in the run game and the pass game and he is going to bring a lot of versatility to us. I think he can go inside, he can play outside, we can do some different things, which, in turn, will allow us to different things with some of our other guys."