One month from now, NFL teams will be drafting the next generation of professional football players. 
Some of those prospects will produce right away, and even fewer will go on to set records.
Odell Beckham Jr. managed to do both last season as the Giants wide receiver earned AP Offensive Rookie of the Year honors, the first player in franchise history to be so recognized.
But was it the best performance of all time?
Randy Moss set the bar with the Vikings in 1998 when he caught 17 touchdowns and his team went 15-1. But Beckham stirred the debate 16 years later with 12 touchdowns in 12 games and tied the NFL record with at least 90 receiving yards in nine consecutive games.
While any organization would sign up for any of them, NFL.com sorted through the notable rookie wide receiver campaigns and ranked the top five of the Super Bowl era. As you will see, Moss remained the standard-bearer, just edging out Beckham for the No. 1 spot.
"Unless you spent the last year living in a hut in the Ozark Mountains, only driving into town for the occasional Jamba Juice, then you're probably aware that Mr. Beckham just enjoyed a pretty good rookie campaign," Elliot Harrison wrote.
"You've seen this catch. And you fantasy fiends who drafted him late were rewarded beyond your wildest dreams, especially toward the end of the season. By December, the Giants had the toughest wideout to defend in football. Just ask Redskins fans. Beckham's 108.8 yards per contest -- he only played 12 games -- is the best rookie average in NFL history. And over the last six weeks of the season, he averaged 10 catches for 140 yards and scored nine touchdowns.
"Some other rookies -- like Beckham -- have posted slightly better per-game numbers, but Moss contributed the entire season. That's important, as the '98 Vikings owned the best mark in the NFL and also set a scoring record (which has since been surpassed). Oh, and Moss added touchdown receptions in each of Minnesota's two playoff games, as well. Perhaps most importantly, Moss commanded double-teams despite the presence of Hall of Famer Cris Carter on the other side. And if you're looking for complete mastery of the vertical game, then Exhibit A exists in Vikings at Cowboys, Nov. 26, 1998. The speedster out of Marshall caught all of three balls that day ... for 163 yards and three touchdowns. Drop the mic."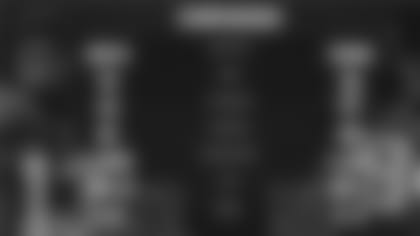 NFL.com's top rookie wide receiver seasons of the Super Bowl era**
5. John Jefferson, San Diego Chargers, 1978
56 catches, 1,001 yards, 13 touchdowns, 14 games played (14 starts).
4. Terry Glenn, New England Patriots, 1996
90 catches, 1,132 yards, 6 touchdowns, 15 games played (15 starts).
3. Anquan Boldin, Arizona Cardinals, 2003
101 catches, 1,377 yards, 8 touchdowns, 16 games played (16 starts).
2. Odell Beckham Jr., New York Giants, 2014
91 catches, 1,305 yards, 12 touchdowns, 12 games played (11 starts).
1. Randy Moss, Minnesota Vikings, 1998
69 catches, 1,313 yards, 17 touchdowns, 16 games played (11 starts).
NFL.com names the top-5 WR rookie seasons