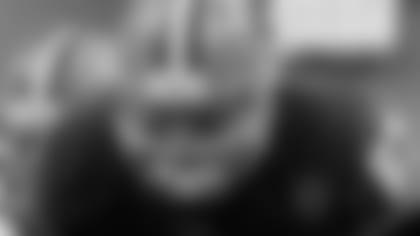 ](http://www.giants.com/media-vault/photo-gallery/Giants-draft-OT-Justin-Pugh/79ee2338-0d24-4016-979b-960d625ff445)
PHOTOS: JUSTIN PUGH GALLERY
The green room at Radio City Music Hall isn't the only place to feel the excitement of getting a phone call on draft day.
Justin Pugh's cell reception was just fine back at home in Pennsylvania.
Shortly after 10 p.m. ET on Thursday night, the offensive tackle out of Syracuse received the call that he had been drafted by the Giants with the 19th overall selection. Captured by the YouTube video shown above, it was all elation from there as Pugh jumped on the line with a fellow Orangeman – head coach Tom Coughlin.
"I'm excited to become a Giant," said Pugh, surrounded by a group of supporters. "Yes sir, yes sir. That's a fine deal with me. That's good to go. We'll talk about Syracuse. We can talk about Syracuse and the Giants, yes sir."
Pugh was then handed a Giants hat.