5)** Beginning the countdown, quarterback Curtis Painter found wide receiver Julian Talley from the goal line for a short touchdown. Talley, a UMass product, spent time at Giants training camp last season.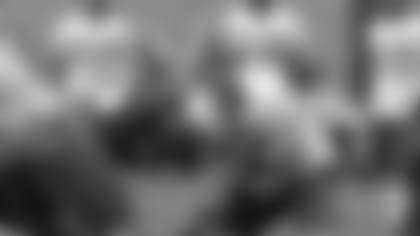 Photos: Training Camp Practice](http://www.giants.com/photos/photos/Training-Camp-Practice-Photos---816/d9ce7d8d-d729-43ad-adf7-a31f8a8c5c88) 4) Rookie quarterback Ryan Nassib showed his touch on a long pass perfectly thrown to rookie wide receiver Kevin Hardy, who hauled it in for a big gain.
3) Eli Manning also went deep on Friday at the Quest Diagnostics Training Center. He landed one into Rueben Randle, who managed to keep his feet inbounds.
2) We've seen a lot of Manning to Victor Cruz, but David Carr showed what he can do, hitting the wide receiver on a long ball during 7-on-7 drills.
1) The play of the day went to Aaron Ross, who read the offense in 7-on-7 drills and intercepted Ryan Nassib's pass intended for Hardy.