For every professional football player there was a day when he was the man. The go-to guy.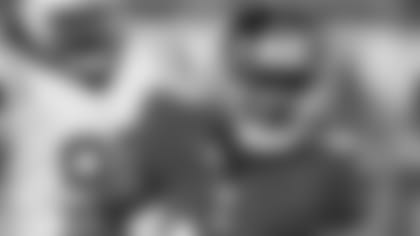 All-District, All-State, All-America. It's All-Pro that becomes the hardest to achieve in the progression. It's only natural. Fewer than 2,000 people on the planet play in the NFL at any given time.
Jerrel Jernigan cleared a major hurdle when he was drafted in the third round by the Giants in 2011. Then the true test began, and for various reasons, the wide receiver managed only three catches in 17 games through his first two seasons. However, on Saturday night in MetLife Stadium against the Jets, Jernigan relived a fraction of his days when he was an All-Sun Belt Conference first-team selection at Troy.
With fellow receivers Victor Cruz and Louis Murphy sidelined for the third preseason game, Jernigan was thrown to 15 times – more than double any other Giants receiver – as he hauled in a team-high five catches for 66 yards.
Amid the uncertainty of preseason, he was able to just enjoy it.
"It was nice being out there for the whole game, playing the whole game, and actually getting into the game," said Jernigan, who caught a school-record 262 passes at Troy for 3,128 yards. "That's the first time in a while I did that, so it felt pretty good. I was just out there having fun, playing fast, trying to make plays. Coach had already told me I'd get in that many plays, so I was already prepared and knew what was going on.
Jernigan, who expects to see a similar amount of action in the fourth and final preseason game in New England, hopes it will springboard into something more than the previous two years.
"I know the offense now," said Jernigan, who was once a dual-threat quarterback at Eufaula (Ala.) High School and guided his team to a 25-2 record in his final two seasons. "I'm out there playing fast. I'm not out there thinking anymore while I'm out there running, so it's making me play faster. And like coach always tells me, I'm always much better when I'm out there playing fast and not thinking as much. That's the level where I need to be."