Giants Video | New York Giants – Giants.com
Big Blue Kickoff Live (7/22): Giants preview show with Warren Sharp
John Schmeelk and Paul Dottino preview the Giants' 2019 season with NFL analytics guru Warren Sharp.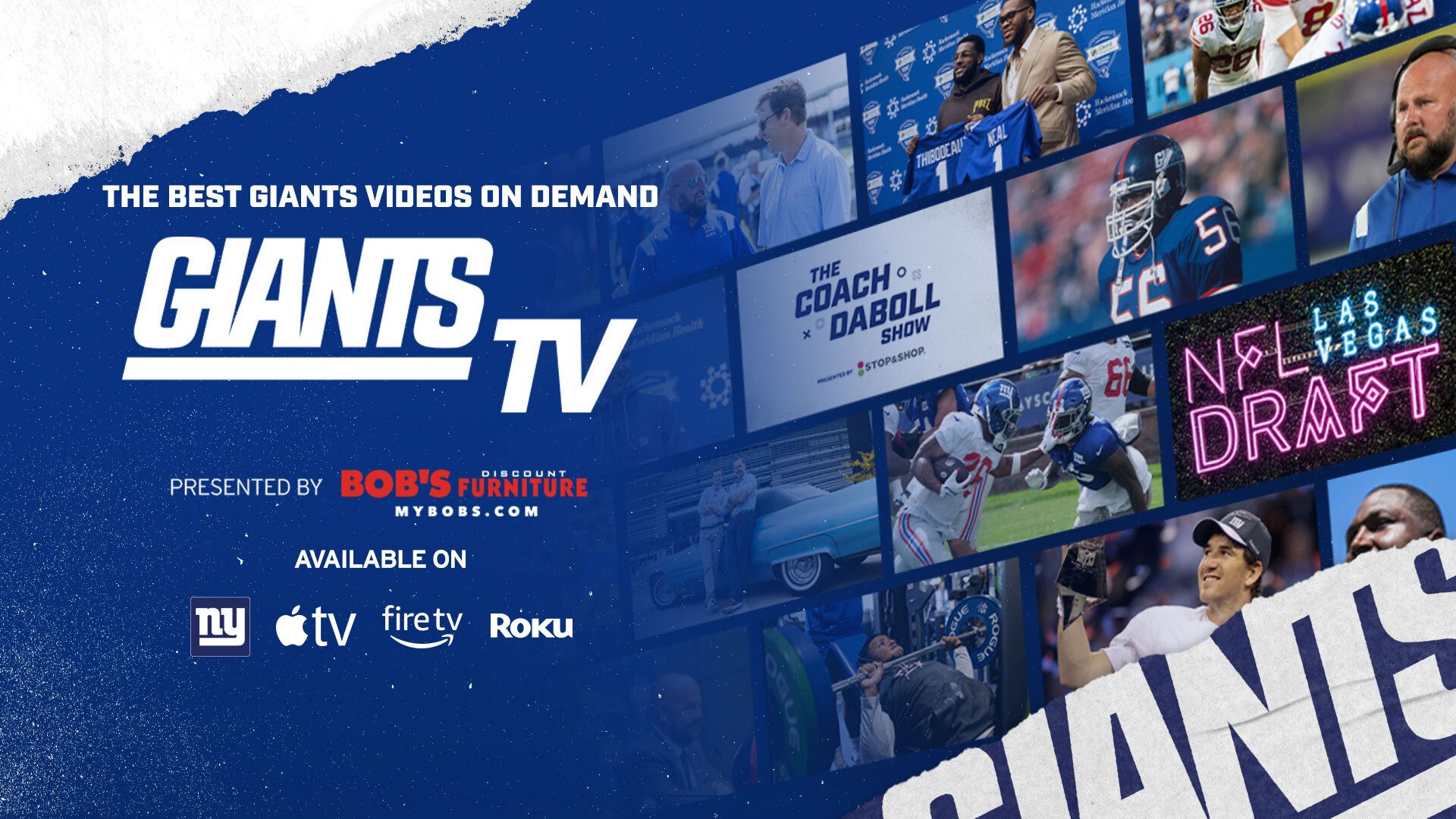 The Giants' official connected TV streaming app, "Giants TV" brings original video content and game highlights on-demand and direct to Big Blue fans.
"Giants TV" is free on Apple TV, Roku, and Amazon Fire TV and in the Giants mobile app.