Giants Video | New York Giants – Giants.com
Giants Huddle | Former Alabama OL Coach Kyle Flood
Lance Medow chats with Texas offensive coordinator and former Alabama offensive line coach Kyle Flood to discuss what Evan Neal will bring to the Giants.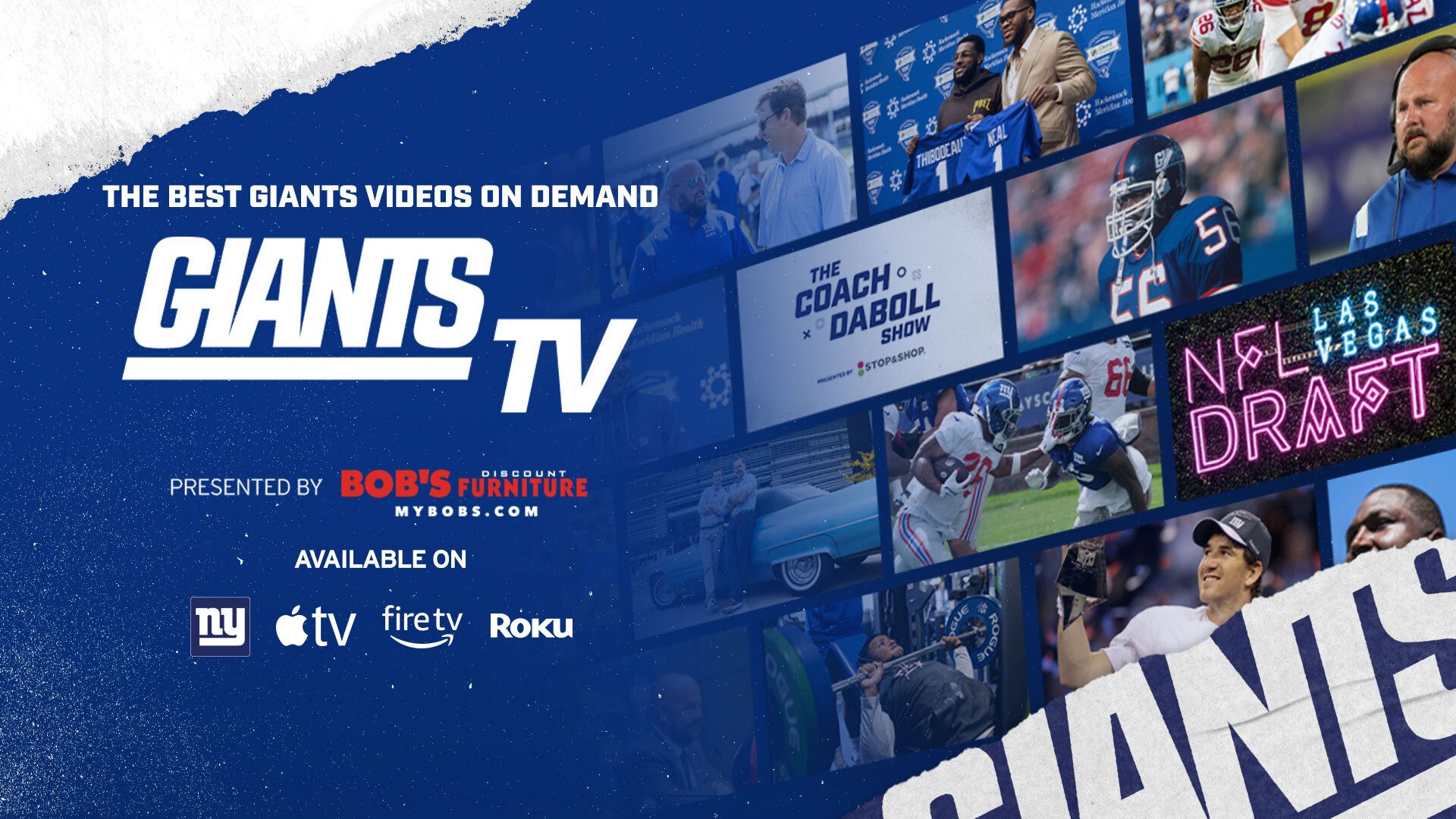 The Giants' official connected TV streaming app, "Giants TV" brings original video content and game highlights on-demand and direct to Big Blue fans.
"Giants TV" is free on Apple TV, Roku, and Amazon Fire TV and in the Giants mobile app.