10:** The Giants have 10 defensive touchdowns against the Cowboys in series history, coming in 10 separate games. The most recent was Jason Pierre-Paul's 28-yard pick-six off Tony Romo in Week 8 of 2012.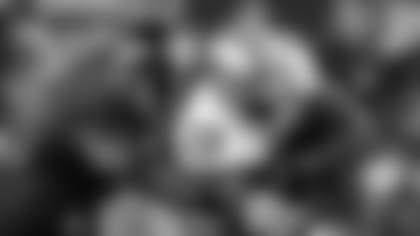 Know Your Opponent: Cowboys Roster](http://www.giants.com/photos/photos/Know-Your-Opponent-Dallas-Cowboys/0bb879eb-45ae-4632-8457-bc863117c7b8) 9: Safety Terry Kinard owns the Giants record for most interceptions against the Cowboys. He notched nine between 1983 and 1989.
8: The number of times the Giants have scored more than 35 points vs. Dallas in the regular season, most recently in the 37- 34 victory at Cowboys Stadium in 2011. The most is 41 points, done twice in 1962 and a third time in 2010.
7: Wide receiver Lionel Manuel caught seven touchdowns against the Cowboys between 1984 and 1990. They are the most by any Giant against Dallas in the regular season.
6: Y.A. Tittle threw six touchdowns in a 1962 win over the Cowboys. They remain the most by a Giants QB against Dallas in a single game and came two months after Tittle threw seven against Washington, a record shared by five players in NFL history.
5: The number of home victories against the Cowboys under head coach Tom Coughlin. They are 5-4 against the NFC East rival at home since 2004 and 6-4 on the road in the regular season. Coughlin owns a winning record of 11-8 against Dallas despite the Giants trailing the all-time series 58-42-2.
4: The number of times the Giants have held the Cowboys to fewer than seven points, most recently in 1996. The other times were 1972, 1974, and 1989.
3:** The Giants rushed for three touchdowns in a 2002 meeting, the most in a single game against the Cowboys in franchise history. Tiki Barber notched the first one, and Ron Dayne picked up the other two as the Giants won 37-7 at Giants Stadium.
2: In 103 total meetings, there have been two ties in series history. They set the tone for the rivalry with a 31-31 stalemate in their first meeting in 1960 and tied again 13-13 in 1964.
1: The Giants and Cowboys have met once in the postseason, coming in New York's 2007 Super Bowl run. The Giants beat them 21-17 in Texas Stadium, advancing to the NFC title game against Green Bay.