10.** The number of rushes Brandon Jacobs has of 30 yards or more in addition to his career-long 73-yarder against the Minnesota Vikings in 2010. It was the sixth-longest run in Giants history.
---
RELATED NEWS
Inside the numbers
A statistical approach to the team's upcoming home-heavy schedule...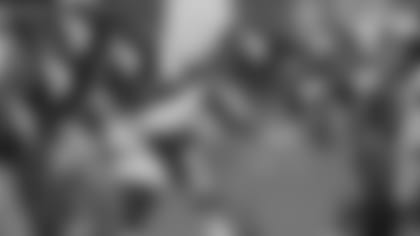 Know Your Opponent: Vikings](http://www.giants.com/photos/photos/Know-Your-Opponent-Minnesota-Vikings/afbb45a7-cb71-4283-bea0-9a2b57151ba0) 9. The number of times the Giants have beaten the Vikings in the regular season, dating back to their first meeting in 1964. The Giants, however, trail the series, 13-9.
8. The number of touchdowns Eli Manning would have to throw without a turnover to even up his interception ratio against the Minnesota Vikings. In five career starts, Manning has thrown three touchdowns against 11 interceptions vs. Minnesota.
7. The Giants have won seven times on Monday night under Tom Coughlin. They are 7-4 in those games, including consecutive losses to New Orleans (2011) and Washington (2012). Their only home game on Monday since 2004 was a 28-16 victory over the St. Louis Rams in 2011.
6. The number of rushing touchdowns former Giants running back Tiki Barber ran for against the Vikings in his career, the most in series history on either side.
5. The number of AP NFL MVP winners between the two franchises. New York has two: quarterback Y.A. Tittle (1963) and linebacker Lawrence Taylor (1986). Minnesota has three: defensive tackle Alan Page (1971), quarterback Fran Tarkenton (1975), and reigning MVP running back Adrian Peterson.
4. The longest losing streak to the Vikings was four games, stretching from 2005-2010. The Giants broke the skid in their last meeting -- a 21-3 victory in 2010.
3. The two teams have met three times in the postseason, with New York leading 2-1. The Giants outscored the Vikings 80-33 in those contests, including the 41-point shutout in the 2000 NFC Championship Game.
2. The Giants have twice held Adrian Peterson to fewer than 55 yards in three games. His second-worst outing as a starter came against the Giants when he rushed 14 times for 26 yards in a 2010 meeting.
1. The number of times the Giants and Vikings have met on a neutral field. The two teams faced each other at the Detroit Lions' Ford Field on Dec. 13, 2010, due to the Metrodome roof collapsing during a snowstorm. Meanwhile, Monday night will be the Vikings' first visit to MetLife Stadium.