The Giants started the season by winning their first ten games, and eventually won the division with a 13-3 record despite losing Phil Simms late in the year. With Jeff Hostetler at the helm, the club surged through the playoffs to win their second Super Bowl title with a stirring 20-19 win over the Buffalo Bills.  Seven Giant players were named to the Pro Bowl, including Lawrence Taylor for a record setting 10th straight year.  Veteran running back Ottis Anderson won Super Bowl MVP honors after rushing for 102 yards.  At season's end the Mara family's sole ownership of the team ended when Tim Mara sold his 50% share of the club to Preston Robert Tisch, who became Chairman and Co-Chief Executive Officer.  In May 1991, head coach Bill Parcells resigned after a career mark of 85-52-1 and was succeeded by offensive coordinator Ray Handley.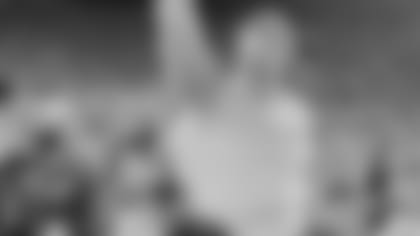 The 1990 Giants didn't lose its first regular season game until November 25th, after winning 10 straight games. The Giants allowed the fewest points in the league, holding opponents to just 211 points, a 13.2 per game average. Big Blue only allowed 4206 yards, second to the Pittsburgh Steelers, which allowed 4115. At 13-3 the Giants had the second best record in the NFC to the 49ers, and earned a first round bye. Phil Simms, however, was hurt in the regular season finale against the Bills and Jeff Hostetler would start all three playoff games.
The Giants first opponent was the 11-5 Chicago Bears and Jeff Hostetler stoles the show, throwing for two, and rushing for a third of the Giants four touchdowns in route to a 31-3 victory. Ottis Anderson added 80 yards on 21 carries, and Stephen Baker caught 3 passes for 58 yards and a touchdown. The Giants defense forced two turnovers, and held Neal Anderson and the Bears running game to just 27 yards on 16 carries.
The Giants next opponent was the defending Super Bowl Champion San Francisco 49ers. San Francisco finished at 14-2 and beat the Giants 7-3 when they met during the regular season on December 3rd. The game featured 7 field goals and only on touchdown, a 61 yard pass from Joe Montana to John Taylor. The 49ers were in control of the game 13-12, and running out of the clock when Lawrence Taylor forced Roger Craig to fumble and fell on the ball. The defensive play set up Matt Bahr who kicked a 42 yard game winning field goal, his 5th of the day. The 15-13 win sent the franchise to its second Super Bowl in five years.
This time it was the Buffalo that awaited the Giants in Tampa Bay, Florida for Super Bowl 25. For the second straight week the Giants defense controlled an explosive offense, holding the Bills to 19 points despite allowing 371 yards. The Giants controlled the clock by pounding the ball with the running game, rushing 39 times for 172 yards. Ottis Anderson went for 102 yards, including a 1 yard touchdown run. Jeff Hostetler did well at quarterback, finishing with 222 yards and a touchdown while completing 20 of 32 passes. Despite all of that, the Bills still had a chance to win the game, but Scott Norwood missed a 47 yard field goal with just 4 seconds remaining preserving the 20-19 win,