Spencer Paysinger graduated on Sunday night.
A year ago, in the Giants' preseason home opener, Tom Coughlin chose him to represent the special teams as one of three game captains. Fatigued by the grind of training camp, Paysinger was caught off-guard at the time by the news, which the head coach broke late in the last team meeting before the game.
Giants.com names Michael Cox as the games Extra Effort player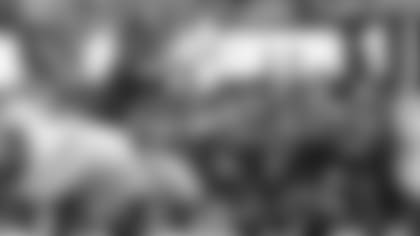 Photos: Giants vs. Colts](http://www.giants.com/photos/photos/Gameday-Giants-vs-Colts-Photos/074de705-fc59-4f32-b6bd-f9f579513f7b) A year later, before the Giants' second preseason game against the Indianapolis Colts at MetLife Stadium, Coughlin again named him a captain. But this time it wasn't for special teams. It was for the defense.
Paysinger hopes it was symbolic of his growth on the team.
"If the coaches see it that way, I hope that's what they're aiming for," said the linebacker, who was joined by long snapper Zak DeOssie and center David Baas as captains. "This year is a chance for me to take more of a leadership role in the defense, and I'm out there, especially in nickel [packages], getting in the calls, getting people lined up. Hopefully they see that I've been doing an adequate job in that position."
Paysinger, one of several players competing for jobs at the linebacker positions, has now started both preseason games for the Giants. He was part of a unit that, despite the 20-12 loss, held the Colts to 2.7 yards per rush on 33 attempts. The numbers were even more in the Giants' favor in the first half when the starters were in the game.
"I know when they started switching guys out, I believe I looked up and it said they had about 20-25 [rushing] yards," Paysinger said. "That's pretty good. We just have to get better overall at checks. The Colts came out and did sort of a check system to see what we were in and then run something different. But that's what the preseason is for – just to get all the kinks and stuff out of the defense."
Meanwhile, the Giants made a change to the man by his side, the middle linebacker. Dan Connor worked his way to the top of the rotation in place of Mark Herzlich, who got the nod in the opener after lining up with the ones all of training camp.
"[Connor] had some good reps in there with the one base and one nickel," Paysinger said."I thought he had a really good grasp on the defense even though he's been here just a few months. He's a football guy -- Penn State, hardnosed football player. He's been around the league a couple years. So he's able to diagnose plays and get to plays faster because he's been in the league that long and he's seen a lot of football."