The biggest training camp position battle in 2013 will be?**
Michael Eisen: So many intriguing position battles to choose from, but I'll pick the competition for third wide receiver. Assuming Nicks and Cruz start – and I feel comfortable making that assumption – then Rueben Randle and Louis Murphy should duel for No. 3. Randle was a second-round draft choice last year, finished well in his rookie season and had an impressive spring. But Murphy is a five-year veteran with impressive speed who also stood out in the offseason camps. And he's already developed a rapport with Eli Manning, beginning at the informal Duke University workouts before the Giants' conditioning program began. This one should be fun to watch.
John Schmeelk: For an overall position group, the answer has to be linebacker since I could imagine realistic scenarios in which six different guys could start at the position. No other position group is so wide open. If you want to focus in on one specific position, however, I have to go with the third cornerback spot. The third corner is more or less a starting position in the league these days and Aaron Ross, Jayron Hosley or Terrell Thomas could win all that spot. Slot receivers are becoming a bigger part of offenses every year, and whomever the Giants put in the slot has to play well. It also provides the added bonus of keeping Antrel Rolle at safety, where he can make more plays on the ball at his natural position.
Dan Salomone: The competition at linebacker might make the most headlines, but the biggest and toughest decisions will have to be made at defensive tackle. Stopping the run was the glaring problem for the Giants in 2012, and through free agency and the draft, management addressed it by bolstering the middle of the defensive line, which currently sits eight deep. There is room for four or maybe five, meaning half of the group – which includes a mix of young draft picks and savvy veterans -- potentially won't make the 53-man roster. The linebacker competition is a configuration issue of who starts and who sits, but defensive tackle is about cutting and keeping.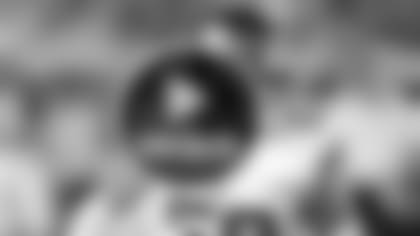 ](http://www.giants.com/media-vault/photo-gallery/Roster-LBs/9b8d85ea-06f5-44d1-9dc5-27b1c7989aa6)