At this time last year, Arian Foster was a backup running back for the Houston Texans, with a looming training-camp battle approaching in what appeared to be a crowded backfield. Yes, he flashed late in 2009, but did anybody think he could become what he was in 2010?
All Foster did was lead the NFL in rushing to earn his first trip to the Pro Bowl.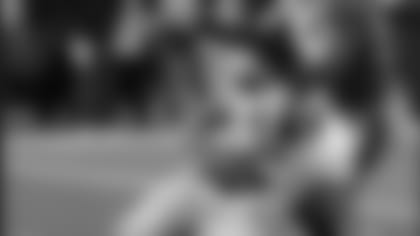 That makes Foster the top breakout player of 2010. So who will be this year's Arian Foster, a player who has flashed some but is now ready to take it to a Pro Bowl level? I've come up with a list of 20 players who have a chance to make their first Pro Bowls in 2011. All have flashed in their careers and appear ready for bigger things in 2011 -- if there is a season.
Some have been held back by injuries so far. Others are young players who haven't yet hit their peaks. Others appear ready to receive a much-needed chance. Can they follow the path that Foster, Cleveland's Peyton Hillis, Denver's Brandon Lloyd or Green Bay's Tramon Williams did last year, exceeding what many expected of them to have their breakout seasons?
---
One of the players on Pete Prisco's list is our very own DE Jason Pierre-Paul. Pierre-Paul was a first round pick in 2010 from the University of South Florida and possesses the pash-rush skills the Giants defensive line is known for. With a year under his belt, Pierre-Paul should have his role increased and will make an impact on the Giants defense in 2011.
Jason Pierre-Paul, DE, New York Giants: Coming out of college, this kid had freakish athletic ability. But most scouts thought he was a year or two (or three) away from being a productive pass rusher because he was so raw. He started slow last season as a rookie, but came on strong to show he is more advanced than some scouts expected. Pierre-Paul is an explosive player who needs to refine a few things. When he does, he will be the next great pass rusher for the Giants, who seem to have a knack for finding them.