Wanting to combine value with need, the Giants made some calls and struck up a deal with the Tennessee Titans to draft All-American safety Landon Collins.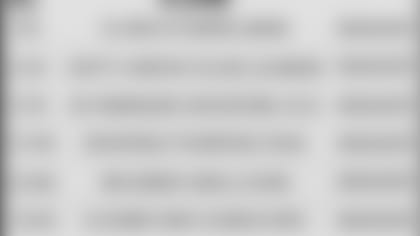 If they hadn't, the Giants felt confident they could still get a good player by staying put at their initial spot of No. 40. But it was time to bolster a position that has no returning starters currently on the roster.
"We were going to get a very good player right there (at No. 40)," general manager Jerry Reese said Friday night at the Quest Diagnostics Training Center. "But we thought it was in our interest to be aggressive to go after the safety in light of our safety situation to get a very good player who can compete for that job."
*2. He's proven at the highest level. *

During his time at Alabama, Collins won a BCS National Championship in addition to two league titles in the gauntlet that is the SEC. The hallmark of head coach Nick Saban's championship teams has been the Crimson Tide defense.
"What really stood out to me was that they used him all over the place," Reese said. "They asked him to do a lot and that was very attractive to me because he lines up all over the place. They asked him to make calls, make checks and they used him in a variety of ways and that was very attractive to see a guy with so much versatility and how they use him. I liked that about him."
3. Staff was blown away by his combine interview.

As important as what players do on the field, the interviews at the NFL Scouting Combine can go a long way. That was the case for Collins, who had one of the best meetings that vice president of player evaluation Marc Ross has seen.
"He had an air of confidence about him," Ross said. "Very mature. He blew us away talking about the football aspects of it. That is what we do. We talk to him a little bit and then we put him on the film. He blew us away with his total package – his personality, his maturity, his confidence and then his knowledge of football."
*4. It was a fair deal. *

It takes two to make a deal. As Reese said, everyone has buddies around the league, but no one is buddy enough to let you move up for free. Head coach Tom Coughlin echoed those sentiments.
"I think it is a fair deal for both teams," Coughlin said. "Tennessee is obviously looking for picks to go along with their first-round choice [quarterback Marcus Mariota]. If you want something and it is above you, you have to give it up. I thought it was a fair deal."
After the unanimous All-American was not selected in the first round, Collins voiced his disappointment but pledged to "get back in the lab" and not let it define him. The Giants took notice and selected him with the first pick on the second day of the draft.
"He thought he would go in the first round," Coughlin said. "He needs to come in here and prove to everybody that he should have. That is a good situation. Any time we've have had that one, it has turned out pretty well for us."