*Here are five things you need to know about the Giants' new Offensive Lineman: *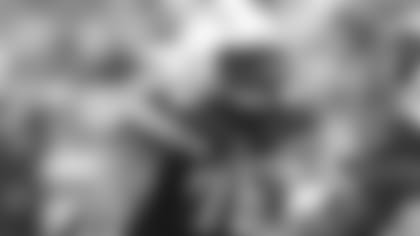 The eleventh overall pick by San Diego in the 2013 NFL Draft, D.J. (Danny Lee Jesus) Fluker started all 16 games for the Chargers last season at right guard. In his four-year NFL career, Fluker has started all 59 games in which he's played. He spent the majority of his first two years in the league at right tackle before making the move inside prior to the 2015 season.


NEWS
>
[Giants sign TE Rhett Ellison](http://www.giants.com/news-and-blogs/article-1/New-York-Giants-sign-TE-Rhett-Ellison/141ea3d5-e878-455d-85f2-673d739c41df)
>
[Make the Case: Draft debate](http://www.giants.com/news-and-blogs/makethecase/article-1/Make-the-Case-DT-Malik-McDowell-vs-OT-Garett-Bolles/805e6bde-3cee-4527-b3c9-d902a29f9140)
>
[Fact or Fiction: WR Marshall predictions](http://www.giants.com/news-and-blogs/article-1/Fact-or-Fiction-Predictions-for-Brandon-Marshall/ea15057c-c6fb-4010-8b47-2ffa0496c82d)
PHOTOS
>
[Best performances at the Combine](http://www.giants.com/photos/photos/Best-performances-at-the-2017-NFL-Scouting-Combine/99e6eabb-0d24-4484-9ca0-aa06101980e5)
VIDEOS
>
[Free Agent Highlights and Updates](http://www.giants.com/freeagency.html)

2. Fluker was born and raised in the Lower Ninth Ward of New Orleans, Louisiana. He joins Odell Beckham Jr., Brad Wing, Eli Manning, Landon Collins and Damon Harrison as Giants who hail from the Bayou State.
Despite growing up a fan of his hometown LSU Tigers, Fluker committed to Nick Saban and the Alabama Crimson Tide, where he played from 2009-2012. Fluker won three BCS National Championships and two SEC Championships during his college career. He was a first-team All-SEC and first-team All-American selection following his 2012 junior season.
Fluker was the last of three consecutive Alabama players to be selected in the first round of the 2013 NFL Draft. Cornerback Dee Milliner went to the Jets at No. 9 and guard Chance Warmack went to the Tennessee Titans with the 10th overall pick. Fluker was taken by the Chargers with the next selection.
Fluker and his family were uprooted from New Orleans in 2005 by Hurricane Katrina. The family moved to Biloxi, Mississippi before settling in Mobile, Alabama. There, he enrolled in McGill-Toolen Catholic High School and excelled on the football field. After moving back to Biloxi, the Flukers returned to Alabama, where D.J. spent his senior season at Foley High School – less than 250 miles from Tuscaloosa and coach Saban.