Five things you need to know about Giants head coach candidate Steve Wilks: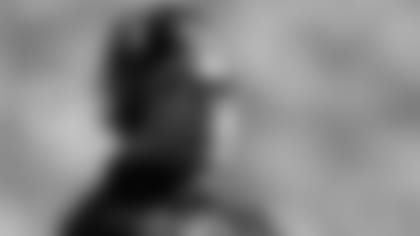 Wilks is coming off his first year as the Panthers' defensive coordinator after being promoted when Sean McDermott was named head coach of the Buffalo Bills following the 2016 season. Wilks transitioned to his new role from secondary coach, a position he held for five seasons from 2012-16, and assistant head coach, where he helped head coach Ron Rivera with day-to-day operations from 2015-16.
Wilks and new Giants general manager Dave Gettleman overlapped in Carolina from 2013-16. During that span, the Panthers went 40-23-1 and won three consecutive NFC South titles. In 2015, they finished 15-1 and advanced to Super Bowl 50. In 2017, with a roster largely constructed by Gettleman, Carolina earned another playoff berth after an 11-5 season.    
In 2015, Wilks' secondary was instrumental in helping the Panthers reach the Super Bowl after leading the NFL in interceptions (24), total takeaways (39) and turnover differential (plus-20). Despite injuries to several defensive backs, Carolina limited opposing quarterbacks to an NFL-low 73.5 passer rating.
In Wilks' six seasons in Carolina, the Panthers' defense finished in the top 10 in yards allowed five times, including seventh this past season. In 2014, Wilks' secondary contributed two interceptions to a defense that limited the Cardinals to an NFL postseason record 78 net yards. During the 2013 season, Wilks directed a unit that helped the Panthers finish second in the NFL in total defense and sixth in passing defense. Defensive backs were responsible for 16 interceptions, including a team-record four returned for touchdowns.
Wilks, a Charlotte native, returned home from the San Diego Chargers, where he oversaw the secondary from 2009-11. He added the assistant head coach title in 2011. Prior to Wilks' arrival, San Diego ranked 31st in the NFL against the pass but stood 11th in 2009, first in 2010, and 13th in 2011. In 2010, Wilks and then-Chargers defensive coordinator Ron Rivera (current Panthers head coach since 2011) formed a formidable duo when the Chargers led the NFL in total defense and pass defense.
A product of West Charlotte High School, Wilks played defensive back at Appalachian State from 1987-91 and finished his career with 103 tackles, four interceptions and four blocked kicks. He attended training camp with the Seattle Seahawks in 1992 and played defensive back and wide receiver for the Charlotte Rage of the Arena Football League in 1993. Wilks graduated from Appalachian State with a degree in communications.
Defensive back: Appalachian State 1987-91. Pro defensive back/wide receiver: Charlotte Rage (AFL) 1993. College coach: Johnson C. Smith 1995-96, Savannah State 1997-99 (head coach 1999), Illinois State 2000, Appalachian State 2001, East Tennessee State 2002, Bowling Green State University 2003, Notre Dame 2004, Washington 2005. Pro coach: Chicago Bears 2006-08, San Diego Chargers 2009-11, joined Panthers in 2012.