RB Rashad Jennings did not practice; DT Cullen Jenkins was limited.** Jennings, who has been out since suffering a knee injury in Week 5, did not participate in Wednesday's practice to begin the shortened week coming off the Monday night game.
Coach Tom Coughlin said today on a conference call that his starting running back is doing some running, mostly "straight ahead" as opposed to cutting. Meanwhile, defensive tackle Cullen Jenkins (calf) is "going to start in individual and do very little in terms of team reps."
2. LG Weston Richburg has an ankle sprain.
Coughlin said his rookie second-round draft choice has an ankle sprain, which he suffered in the fourth quarter of Monday night's game against the Indianapolis Colts. Richburg, who has started every game this season, is going to be "day-to-day."
Coughlin added that Richburg is progressing and that senior vice president of medical services Ronnie Barnes "said that he was pleased with the way he was."
3. WR Odell Beckham Jr. is embracing the challenge of facing Richard Sherman and the Seahawks.
In four games, the rookie first-rounder has 18 catches for 262 yards and three touchdowns, including eight receptions for 156 yards in Monday's loss. That's more than enough production to get the attention of the defending Super Bowl champion Seahawks and their vaunted secondary.
"These are the games you live to play for, the moments you live to play for, to go against the best of the best, to go against Richard Sherman, the Seattle Seahawks and the L.O.B [Legion of Boom]," Beckham said. "To go against all those guys, why not? Why not embrace that opportunity? Why not take the challenge, accept it and face it?"
*4. QB Eli Manning: We just have to make the plays that are out there. *
The Giants are scoring just 15 points per contest in their current three-game losing streak, including a shutout loss in Week 6 that began the drought. The offense managed to put up some numbers in the box score on Monday night, but the unit was held to 10 points until scoring two late touchdowns in the fourth quarter when the game was out of reach.
"I think we just have to make the plays that are out there," Manning said. "Each player kind of went through a phase where they kind of made a mistake or missed a play, or missed a throw, or missed a dropped pass, or didn't execute something quite as well. We've just got to make plays that are there and execute at a high level."
5. Receivers have to eliminate drops, mistakes.
According to STATS LLC, the Giants have the fifth-highest percentage of drops on catchable passes at 8.8 percent. And the receivers are as frustrated as anyone about it.
"We haven't got [a chance] to meet up as a corps yet, but you can just tell after the [Colts] game that there was frustration," Beckham said. "We feel as if we should catch every single ball. I know there were a couple that I feel that I should have caught. I know Rueben [Randle] feels the same and I know Preston [Parker] feels the same. It just comes to a point in time where we have to eliminate those mistakes and eliminate those drops. I think once we do that, we will be fine."
6. DE Robert Ayers Jr. feels he can play every game like he did on Monday.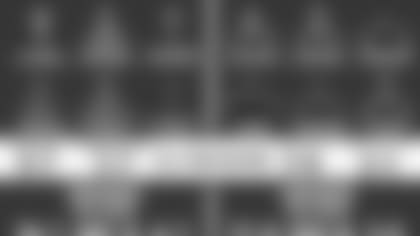 ](http://www.giants.com/news-and-blogs/article-1/Infographic-Giants-vs-Seahawks-by-the-numbers/2123cb60-8a41-429e-a909-af3cdd0e83e6)
**CLICK IMAGE TO VIEW INFOGRAPHIC**
Ayers was a rare bright spot on Monday, recording seven quarterback hits and the lone sack of the night against the Colts. But was it his best performance? He'll let you decide. "I will leave that up to you guys to judge as far as best performance," Ayers responded on a conference call with Giants beat reporters.
Ayers added: "[Defensive line] coach [Robert] Nunn has built confidence in me and helping me come along, helping me to get in the position to use my ability. Indianapolis, they throw a lot. Coach Nunn put me in some situations to do good and I studied those guys and I watched them, and I was able to do some good things. I feel that way every week. I feel like I can do that every week. That is not always the case. Now I just want to keep building on what I am doing, keep learning, and keep improving."
7. Big plays are unacceptable on defense.
The Giants have given up 43 plays of 20 yards or longer this season, the second-most in the NFL behind the Jacksonville Jaguars with 47. And for linebacker Jameel McClain, the problems and their solutions are simple.
"It is unacceptable. That is just plain and simple, that is unacceptable," McClain said. "Giving up big plays hurts your team, it hurts your defense, and it puts your offense in a bad position. We can't do that. How do we stop it? Man, I have been saying this for weeks and weeks and weeks, we just play the technique. We just believe in the scheme, we just do that. To the outside world, it just seems so, 'how do you stop it,' 'what is this,' 'what is that.' It is really simple. Just playing football the way it was written up for you to play it. Once we just do that for an entire game, the result will be what we have seen in other games; the results will be the same because guys are sticking to the fundamentals of it. It is kind of simple in that aspect."