EAST RUTHERFORD, N.J. – The residual damage from the loss to the Lions won't be known until Monday.
Coach Brian Daboll had no updates on any of his injured players, but his meeting with the team's medical staff will likely be longer than usual.
Those hurt in the game were wide receiver Wan'Dale Robinson (knee), who caught nine passes for 100 yards; starting cornerbacks Adoree' Jackson (knee) and Fabian Moreau (ribs); safety Jason Pinnock (jaw); center Jon Feliciano (neck); and tackle Tyre Phillips (neck).
The Giants could be undermanned when they take a long flight to Dallas to face a strong opponent in front of a hostile crowd.
"They'll respond," Daboll said. "There were some good things, there was some bad things, just like there is every game. We're in an outcome, results-oriented business. We all understand that. But the things that we do during the week, the work we put in, how we study, that's what's important to me. Obviously, we want to win every game. But I think you stay consistent. I've talked about this plenty of times. We're going to be consistent. We're going to go through our preparation. And then we're going to go out and try to play the best we can play Thursday."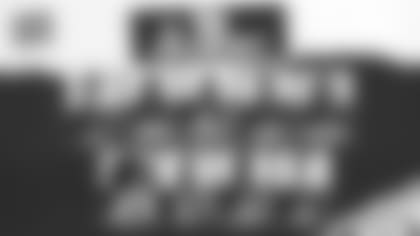 Vote Giants to 2023 Pro Bowl Games
Online voting is now open for the 2023 Pro Bowl Games. Vote for your favorite Giants players.