EAST RUTHERFORD, N.J. – **The Jets have announced that rookie Geno Smith will be their starting quarterback when they play the Giants on Saturday night in MetLife Stadium.
---
RELATED NEWS
Re-Live Super Bowl Run
Cruz's 99-yard TD sparked a victory that propelled the Giants to SB XLVI...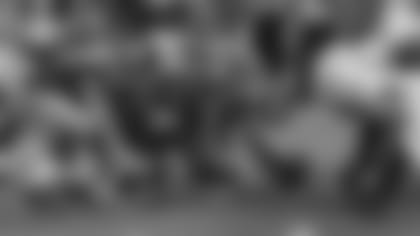 Fifth-year vet Mark Sanchez had started the previous preseason games this year and is expected to still see time against the local rivals.
"We want to see him play. Hopefully, he'll get the chance to turn it loose and let his natural abilities show up, and his natural style," coordinator Marty Mornhinweg said of Smith. "I think and I almost know that he's worked so hard that he's there mentally."
In two preseason games against Detroit and Jacksonville, Sanchez completed 23 of 36 passes (63.9 percent) for 294 yards, two touchdowns, and two interceptions. Smith, meanwhile, went 6 of 7 for 47 yards in the first preseason week. The Jets' second-round draft choice (39th overall) did not play last week.