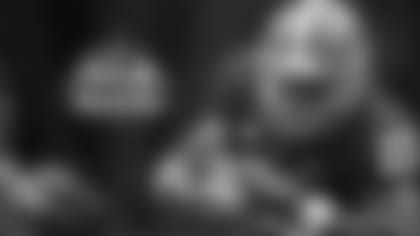 ](http://www.ticketmaster.com/event/00004A659BE5808B?camefrom=cfc_NYGw)
Before the Giants kick off the new NFL season, the alma maters of three Giants will begin their 2013 college campaigns at MetLife Stadium this Saturday.
Linebacker Dan Connor's Penn State Nittany Lions will take on the Syracuse Orange with kickoff set for 3:30 p.m. Rookies Justin Pugh and Ryan Nassib were drafted by the Giants out of Syracuse this past April and will have the shortest commutes to the stadium out of their fellow alumni.
"We'll be there, probably down on the sidelines with the guys," Pugh said. "It's going to be exciting."
"They're probably all jacked up," Nassib said about his former team. "That's probably one of the biggest differences between college and the NFL – in college, you don't have the preseason games. So your first game in college, it counts. So you've got to go. I'm sure they're just like what I was like—ready to play somebody else. I'm sure both sides will be jacked up ready to go."
Connor, who set a Penn State record with 419 career tackles before being drafted by the Carolina Panthers in 2008, hopes he can find a ticket.
"It should be huge," he said. "I know Penn State travels well. They're the greatest fans in the country in college football. It doesn't beat that. So I'm excited and expecting a big turnout."
Two weeks after the game, the three first-year Giants will play in their home opener at MetLife Stadium when they host the Denver Broncos in Week 2.
By now, Connor, a six-year vet, is accustomed to NFL stadiums on game day, but there was nothing like the excitement of playing college football in a professional setting. He led the Nittany Lions with seven tackles in the 2006 FedEx Orange Bowl played at then-Dolphin Stadium.
"It's a different atmosphere," Connor said. "It definitely is a different vibe for the players. It'll be a little bit of an adjustment for them."
Meanwhile, Syracuse has played its share of games in NFL venues and even one Major League Baseball stadium. In 2012 alone, the Orange competed in MetLife Stadium (Giants), Raymond James Stadium (Buccaneers), and Lincoln Financial Field (Eagles) before winning the New Era Pinstripe Bowl in Yankee Stadium.
"Everything else is – I wouldn't say 'nicer' because there are some really nice college stadiums we played in," Pugh said. "But it's a lot more intense. You walk out there and you're like, 'This is where NFL teams play.' It gets you going as a college player because you think, hey, this is where I want to be one day. And I'm playing here now and kind of on that stage, that platform. So it's definitely something that's heightened… So it'll be cool to see them out there playing on our home field."
[
CLICK HERE TO PURCHASE TICKETS
](http://www.ticketmaster.com/event/00004A659BE5808B?camefrom=cfc_NYGw)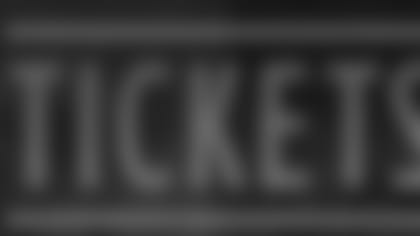 ](http://www.ticketmaster.com/event/00004A659BE5808B?camefrom=cfc_NYGw)