EAST RUTHERFORD, NJ - For the fifth consecutive year, the NY Giants hosted their annual Snow Bowl event presented by Wyndham Worldwide on Saturday, February 19th and Sunday, February 20th, at the New Meadowlands Stadium. The tournament attracted a record breaking 64 teams and raised more than $205,000 for Special Olympics New Jersey.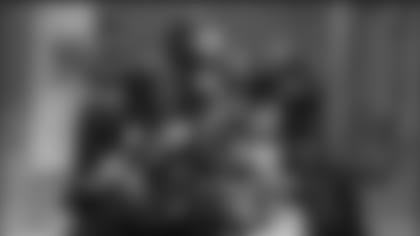 The Snow Bowl is a 6-on-6 flag football tournament played over two days and featured recreational, competitive and coed divisions. Each team was responsible for raising a minimum of $1,600 and could raise the money however they wanted to. Some teams went beyond the $1,600 level and tried to raise as much money as possible. The highest fundraising team was Wolf Pack who raised $8,260.
 This year, the Snow Bowl was presented by Wyndham Worldwide and money was raised through team registration, raffles and other sponsor contributions. With the opening of the New Meadowlands Stadium, the 64 teams got the chance to play on the brand new field for the first time.
The Saturday Division winners for the Coed Division were The Ghosts of SPC, the winners for the Competitive Division were The Hudson County All-Stars and the winners for the Saturday Recreation Division were the Season Vets. The Sunday Division winners for Recreation A were The Fighting Phoenix of A∑A and the winners for Recreation B were the Bancroft Dogs.
All proceeds raised at the Snow Bowl benefitted Special Olympics New Jersey and help to support more than 21,000 children and adults with intellectual disabilities who train and compete year round in 24 sports.
For more information on the Snow Bowl or Special Olympics New Jersey, visit www.sonj.org
---