Antonio Pierce can call himself a scholar and a champion.
Now he's helping a new generation try to do the same.
RELATED NEWS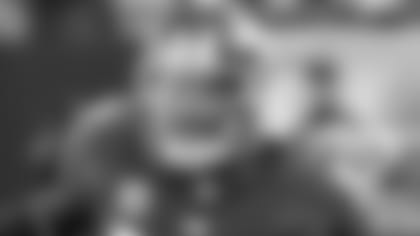 View Antonio Pierce Photo Gallery](http://www.giants.com/photos/photos/Photos-Life--Career-of-Antonio-Pierce/08aae674-c20f-4035-8876-8ebba4c87ef0)
The former Giants captain and Super Bowl-winning linebacker was announced yesterday as head football coach at Long Beach Polytechnic High School in his home state of California. Pierce, who played for Big Blue from 2005-2009, grew up in the area and played down the street at Paramount High School.
"This is not a job where you're getting paid max dollars," Pierce said at his introduction, which was captured by highschoolfootballamerica.com. "I'm doing this really for the love of the game. That's why I'm here doing it. I love being around kids. I love helping. If I can give them any words of advice, if I can have all 22 of the starters get scholarships and more kids get four-year academic scholarships, that's what I'm all for. I'm out to push. The first thing I said was 'scholars and champions.' If I can push these kids to get to a four-year college, to just think more outside the box and not think that Long Beach and California is the world, which I figured out once I moved out."
Pierce becomes the Jackrabbits' 25th head coach in the 106-year history of the school, which has produced pro players such as DeSean Jackson, Willie McGinest, Jurrell Casey, Winston Justice, and Marcedes Lewis.
Now it's time to assemble his staff.
Pierce, unsurprisingly, started with the defense in his first coaching job.
"The defense is already set," he said. "I'll probably be in charge of defense. We'll probably name a defensive coordinator as well to help out on that. I like to have my hands and input on every category as far as offense and special teams. I don't really see it as a concern. I have a very successful business background that I still have, which employs over 250 employees. So I don't think that managing people is a problem.
"This is not going to be an NFL staff," he continued. "It will be guys that have high school experience. Poly alumni, I'm sure, will be on the staff as well, which I think is huge for the community and the youth football. So we'll have a mixture. It will be a very mixed group of youth, old, experienced, unexperienced. We're going to have fun doing it, though."
Meanwhile, Pierce will still contribute to ESPN, joining the ranks of other NFL alumni who split time as an analyst and a prep coach.
"It's no different than I guess Keyshawn Johnson coaching over there at Mission [Viejo High in California] and Mark Brunell coaching in Jacksonville and a couple other guys coaching -- Eric Allen in San Diego," Pierce said. "So I'll just be another guy that happens to be at Long Beach Poly."