EAST RUTHERFORD, N.J. – Many NFL players begin broadcasting careers after they retire. Others opt to become coaches.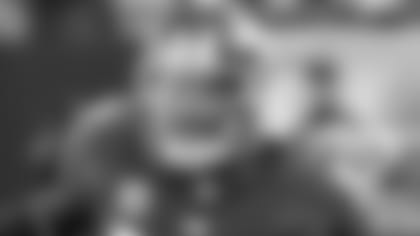 View Antonio Pierce Photo Gallery](http://www.giants.com/photos/photos/Photos-Life--Career-of-Antonio-Pierce/08aae674-c20f-4035-8876-8ebba4c87ef0) Antonio Pierce is going to do both, simultaneously.
The former Giants linebacker, who has a burgeoning career as an analyst on ESPN, last week was named the head coach at Long Beach Poly, a traditional Southern California high school powerhouse.
"I get to be around football again, get to talk about it and I get to coach it, so it's the best of both worlds," Pierce said in a phone interview. "I've always had a passion for football, obviously, and coaching was an option. To retire at 31, I had an opportunity to work at ESPN and talk about the game. But you always have that itch to be around it and be around the guys and be in that locker room again. Obviously, at the NFL level, the hours are crazy, the college level is pretty much a year-round gig. For high school, you have a chance to work with kids and mentor them."
Poly is no ordinary coaching job. The school has more than 5,000 students and has won 19 Southern Section championships. According to the Long Beach Press-Telegram, the last two head coaches at the school, Raul Lara and Jerry Jaso, combined to win nine Division 1 CIF Southern Section championships, and they're the two winningest coaches in school history. Willie McGinest, DeSean Jackson and Marcedes Lewis are former Long Beach Poly players who went on to the NFL.
Pierce, 35, has no coaching experience. He will be just the third head coach of the team since 1985, when Jaso was hired. Pierce is the team's first hire from outside the program, after beating out current Poly assistants Jeff Turley and AJ Luke, since Troy Winslow was named head coach in 1971.
"We wouldn't have hired him if we didn't think he was the right guy for the right position," co-principal Joe Carlson said.
Pierce is convinced that's exactly what he is. He grew up in nearby Compton, where he has hosted a football camp for several years. Even though he played his entire NFL career in Washington and with the Giants, Pierce always maintained close ties with his Southern California roots.
"I've been about coming back to the community my whole career," Pierce said. "It was an opportunity that came up and I said, 'Let me just try it out, let's see if it can happen. We worked out a way with my schedule at ESPN and everything that I have going on that they're not going to have a problem with me missing a day or two. It worked out."
Pierce will not miss any games, though his assistant coaches will run practices when he is fulfilling his ESPN duties. Relinquishing that job was not an option. Pierce also co-owns two New Jersey auto dealerships with Jessie Armstead, another former Giants linebacker.
"This is an urban city that's not financially able to support a payroll for a former NFL athlete by any means," Pierce said. "But I wouldn't even ask for it. It's more of a volunteer gig and they understand that. I still have to feed my family and I have commitments to other obligations with the dealership. They were open to it."
Pierce's staff is expected to include former Giants running back Derrick Ward and former NFL wide receiver T.J. Houshmandzadeh.
"These guys live in the local area and have a strong desire to coach high school kids and to make them better," Pierce said. "They know all about the tradition and the history of Poly, so when they heard about that, it was a no-brainer for them. They jumped on board and hopefully I'll have about two more (former NFL players)."
Pierce said he will take a piece of all of his former coaches into his first coaching job.
"From the five-minute clock with Tom Coughlin to the strict rules of a guy like Marty Schottenheimer to the hands-on approach of a Marvin Lewis to the aggressive style of a Gregg Williams to Steve Spagnuolo that was that common foundation, a rock-solid type of guy," Pierce said. "Hopefully, that comes out coaching and teaching these young kids. You see all of those different aspects of my career put on in front of those kids."
In addition to working with and molding youngsters, Pierce looks forward to having an opportunity to make strategic decisions on game day.
"I like the situational football," he said. "To me, that's the most fun part about studying. Watching the Super Bowl you saw that. On third downs, in the red zone, after a turnover, big plays, things like that. That's where coaching and that mental aspect of the game really kick in. What do you anticipate? What's the feeling of the game, what does the other team like to do in those situations? And that's going to be a difficult challenge for us, trying to get high school kids to bank on that level. In high school, how many plays are these kids running? Six to 10, maxed out. They don't have a playbook anywhere near what we had in the National Football League and I won't put that in front of them. We're just banking that they can execute what we do better than the other team. If there are only four of five plays, we're still better than them."
Pierce is familiar with at least one player on the Poly team. His son, DeAndre, will be a junior defensive back next season. But he will receive no special treatment from the head coach.
"You have an obligation to everybody," Pierce said. "My son already knows what I expect from him on and off the field with grades and all that. I don't think that's really an issue. I think it's just more of now, 'I see dad at home and I see dad at school.' That's where I think the challenge comes in. But he'll be treated like every other. He'll be out there running, doing up-downs if he messes up. It'll be fun."
Pierce's career can serve as an inspiration not only for his son, but for the entire Poly team. After playing at Paramount High School (which is about 11 miles from Poly), he went on to Mt. San Antonio College and then Arizona. He was undrafted and entered the NFL as a free agent with Washington in 2001. The Giants signed him four years later. He led the team in tackles three times, was a three-year captain and a 2006 Pro Bowler and one of the most valuable players on the 2007 team that won Super Bowl XLII. In 2009, a neck injury forced him off the field after nine games and into retirement following the season.
Five years later, Pierce is back where he belongs, on a football field. In his first team meeting, he told his players exactly what he expects.
"We're going to work," he said. "I'm holding each and every one of them accountable. In high school sometimes you get the guys who are the star guy. At Long Beach there are a lot of guys like that. They're the studs and they're used to getting their way and not doing anything in a team aspect. I said, 'Look, I've won several championships throughout my high school, college and NFL careers and I've never done it with one guy. If we can't do it together as a team, then we can't do it at all.' They're going to go, have fun and enjoy the game, but just make sure nothing that you do will hurt the team.
"We're in the most competitive league in the state of California. A lot of big name kids have come out of this conference and this division. It's going to be challenging. It isn't going to be a cakewalk, so hopefully the kids are up for it. I know I'm up for it, because I think all eyes will be on the Long Beach team this year."
Now that he's in a high-profile coaching job, they'll also be on Antonio Pierce.