Justin Tuck had his facemask debut; Antrel Rolle has his hairdo to show off.
We'll see which gains more traction in the Twitterverse, but keep in mind Rolle's do glows in the dark.
The two-time Pro Bowl safety hinted he'd carry on his tradition of showing up to training camp with an eccentric cut, and he followed through, to say the least. And under that "ny" on his helmet now sits a complicated system of jagged turns of the hairline and neon dye.
"I'm a little superstitious when it comes to things, this is one of them," Rolle said before the first practice of training camp. "The first time I did it was in Arizona and we went to the Super Bowl (in 2008). I came back last year and had a whole bunch of whatever going on on my head and we won last year."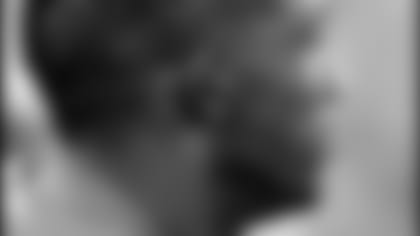 Rolle, who spent the first five years of his professional career with the Cardinals, said this was just one of his superstitions. As for the architect of this design, Rolle put it in the hands of his barber.
"No story behind it," Rolle said. "I just told my barber give me something different, and this time he wanted to go with something that glows in the dark. So this is what you got."
In the meantime, you won't see many copycats on the team, including California native Terrell Thomas.
"2-6 is something different," Thomas said, referring to Rolle's jersey number and hairstyle. "He's a Miami cat, that's him all day. This will get him going. He said the last three years, every time he does something it works for him. He got to the Super Bowl in Arizona. So whatever helps, it works."
[
](http://www.gopjn.com/t/R0BKRklDSEBLRkVESEBISEtERw)