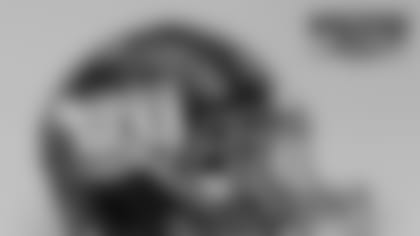 Courtesy John Raya* All this time we thought the "international series" in London was part of Roger Goodell's vision of growing football overseas. But really the commissioner might have bigger plans for his sport.
The NFL could go galactic.
Or so illustrator John Raya imagined.
In a feature on NFL.com, Raya mashed up all 32 professional football teams with George Lucas' epic Star Wars franchise. In other words, the Toydaria Wattos just won Super Bowl XLVIII over the Hoth Tauntauns at MetLife Stadium, home of the Kuat Walkers and Yavin 4 X Wings.
The reimagining of logos is a current trend around the world. Sites have popped up such as "Football as Football," where American football team logos are redesigned as European football (soccer) badges, as well as "What if NFL logos were hipsters?" That one explains itself.
NFL.com also touched on the Star Wars theme a few years ago when it drew parallels between the two universes. The article cast Tim Tebow as Jar Jar Binks, Cowboys Stadium as the Death Star, and even Tom Coughlin as Yoda.
That got us at Giants.com thinking what other connections could be made between Big Blue and Star Wars. Give us your best in the comments section below.