After being a first-round draft pick out of North Carolina in 2009, Hakeem Nicks made the New York Giants glad they picked him to play wide receiver. He caught 47 balls for 790 yards and six touchdowns as a rookie, giving Eli Manning another formidable threat in the passing game. In 2010, Nicks is off to a fast start, with three touchdown catches in Week 1 as he looks to surpass those statistics. In this exclusive Q&A with NFLPLAYERS.COM, Nicks discusses a range of topics including his expectations for this season, UNC days and football future.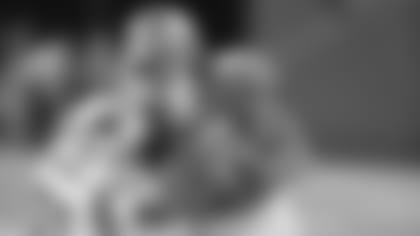 Q: Being a younger guy, I don't know if you're familiar with the CBA and everything that's going on between the union and the league. What are your thoughts on the uncertainty and the potential lockout coming up?
A: I haven't been giving it too much thought. Of course I hope that it doesn't happen, but if it does, I just want to make sure I'm in a situation to be prepared for whatever may happen.
Q: What do you think about the players union and all the services it provides for players around the league? What is the importance of the union to you?
A: To my understanding, they're a big help. They do a lot to reach out and benefit players on a personal level, such as financially.
Q: How would you describe your current role on the Giants for the upcoming season?
A: I know that whatever role it is, I came to play whatever role it is for me to do. I'm going to perform and keep making plays.
Q: What's the vibe like among your teammates and in the Giants locker room right now?
A: It's all good. We are ready to get back and get another go at it. You know, last season's in the past now, so we're ready to move on and move forward.
Q: Coming off your rookie season, what is the next career goal you want to accomplish?
A: For personal goals, I would like to just help the team elevate to another level. That's my goal and my focus: to be the best possible; just to produce.
Q: With one NFL season under your belt, was it tough last year to strike that balance between work and life during the hectic NFL schedule?
A: At first it is, but you have to look at it like, this is what you do now, so you have to know what to put first and use your time wisely.