While Canton is the ultimate destination in the football world, there's no place like home.
The New Jersey Hall of Fame announced this week that Bill Parcells, a native of Englewood, N.J., and the Giants' former two-time Super Bowl champion head coach, will be part of its Class of 2013. An induction ceremony will be held Oct. 21 at the IZOD Center, 11 weeks after Parcells is scheduled to be enshrined in the Pro Football Hall of Fame.
Since 2008, the New Jersey Hall of Fame has inducted more than 70 notable people from 15 fields. Parcells, who is one of three inductees from the sports world this year, will join the likes of football icons Vince Lombardi and Wellington Mara, who were previously enshrined by the state.
The Class of 2013 includes, among others, U.S. President Grover Cleveland, American Revolution activist Thomas Paine, singer Whitney Houston, film star Alan Alda, track Olympian Joetta Clark Diggs, and World Heavyweight Boxing Champion Jersey Joe Walcott.
Parcells' former center, Bart Oates, is currently the New Jersey Hall of Fame Commission Chairman and spoke about the significance of the inductees at the announcement, which coincided with the launch of the nation's first mobile Hall of Fame museum.
"The New Jersey Hall of Fame honors citizens who have made invaluable contributions to society and the world beyond," Oates said. "Now this new Mobile Museum brings this honor to our schools, and reinforces the message to children that they can and should strive for excellence in any endeavor of their choosing."
[CLICK HERE TO VIEW A PHOTO GALLERY OF BILL PARCELLS' CAREER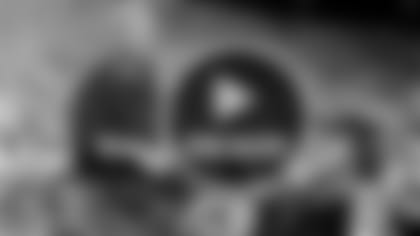 ](http://www.giants.com/media-vault/photo-gallery/Bill-Parcells-Class-of-2013/fcbc5e22-3511-4747-9433-945a98d0869f)