EAST RUTHERFORD, N.J. – The Giants' home opener Sunday vs. the Denver Broncos will feature a special halftime ceremony honoring Bill Parcells, the former coach who was inducted into the Pro Football Hall of Fame last month.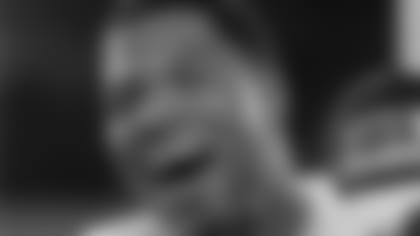 The other Giants' Hall of Famers expected to attend are Y.A. Tittle, Frank Gifford, Sam Huff, Lawrence Taylor and Harry Carson. Each of them will be introduced by the Voice of the Giants, Bob Papa, and join Parcells on the MetLife Stadium field.
Carson, Perry and Parcells will make short speeches before a tribute to Parcells is shown on the stadium's video boards.
The halftime ceremony can be seen live on Giants.com.
Coach Tom Coughlin said he would discuss with the players the significance of the appearance by the Hall of Famers. Coughlin is particularly moved by the opportunity to be on the field when Parcells is honored. He was the Giants' wide receiver coach under Parcells from 1988-90, a stint that included a victory in Super Bowl XXV.
"It means a great deal to me," Coughlin said. "I wanted to be sure to honor Bill and to celebrate with his family when he was enshrined. Now coming and receiving his ring in Giants' stadium, for all Giants, is a thing because, not only Bill but the other Hall of Fame members, as I understand, are all going to be there. I think that's very special. It means a lot to me because without Bill Parcells, I wouldn't have had the first opportunity to be here as an assistant with the great Giants organization. I always will be indebted to him for that opportunity and having had an opportunity to work with him and having been a part of a group of people that were able to win a world championship, it certainly gave me a great indication of how things should be done that I could apply as I moved along in my career."
The halftime ceremony can be seen LIVE on Giants.com