EAST RUTHERFORD, N.J. - **Brandon Jacobs was welcomed back to the locker room for the first time since the conclusion of the 2011 season, but it was like he never left. Jacobs played briefly for San Francisco last year and was out of football until the Giants signed him yesterday.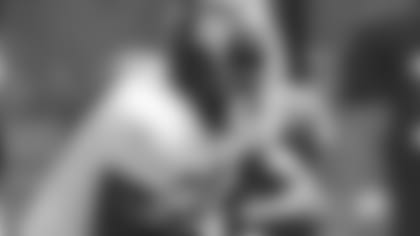 View photos from team practice](http://www.giants.com/photos/photos/Photos-from-Practice-911/c8b351d3-5291-40cd-8a09-227cabcbde04)
"I feel like I'm on top of the world," Jacobs said after his first practice. "I've been waiting for this for a year and something now. I'm happy. When I came back in the building yesterday, did a little workout and I just knew then, I'm not going to fail. I'm not going to fail. I'm going to succeed. I'm going to get this done because I'm not trying to go home. Guys bringing in these little suitcases, I'm like, 'I have two big suitcases.' I'm not going home. I'm here to stay. I'm not going anywhere. It's a blessing for me, my family. My wife and I have been talking for a long time about coming back because we miss this place. It's good. I'm happy to be back."
Jacobs said he weighed 290 pounds last month, but is now 265 and ready to play on Sunday.
"The hardest thing is trying to be 100 percent correct," he said. "Trying to get your wind and do everything the right way. I've been a year removed from the offense, but it's pretty much the same thing. A couple of tweaks here and there, but I'm 100 percent day to day.
"I'm just trying to get myself back in football shape. I've been running, I've been doing everything I can do down in the 100 degree heat in Georgia, but it's not like football shape. So I'm out here working and trying to get myself back where I need to be."