Far and out of bounds. That's how you take a former track star out of the punt return game.
The Giants did neither with Trindon Holliday in the fourth quarter of their 41-23 loss to the Denver Broncos.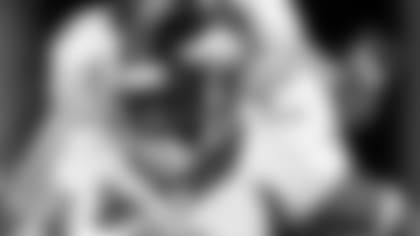 The backbreaker came at the legs of the 5-foot-5 return specialist, who fielded a Steve Weatherford punt off two bounces and broke a few tackles on his way to an 81-yard touchdown.
After the Giants kept responding to stay within reach of Denver for the first three quarters, the game started to slip away in the fourth. The special teams breakdown made it a three-possession deficit for the Giants on their way to a 0-2 start in 2013.
"He's shifty, but if you play your technique, everyone does their job," long snapper Zak DeOssie said. "Sometimes he's going to make guys miss, but we've got to rally and cover our lanes. He made some nice cuts. It's how it goes, unfortunately."
Holliday choosing to return the punt despite not catching it in the air did not surprise the special teams captain.
"He takes a lot of risks, and he's a good returner," DeOssie continued. "We didn't do our job of covering our lanes, and he made us pay. That's what happens."
Holliday, who led the NFL in punt return yards last season playing for Houston and Denver, was a prominent point of emphasis for Tom Coughlin in the week leading up to Sunday's game. Maybe not above Peyton Manning and the Denver offense, but Holliday was up there.
The first player in NFL history to return both a kickoff and punt for touchdowns in the same playoff game, as Holliday did last year, will do that to opposing coaches.
"Our punting game was not up to standards tonight," Tom Coughlin said. "We had talked all week about not punting the ball down the middle of the field, and that's pretty much all it was, down the middle of the field. The last one, which was a poorly punted ball, really rose up to bite us in the tail. Lots of work to be done, but as I said, into the middle of the third quarter, the game was being played the way we wanted it to be played."
I punted poorly today. I apologize to my team and the fans. I will work hard and stay positive to improve next week.

— Steve Weatherford (@Weatherford5) September 16, 2013