EAST RUTHERFORD, N.J. –** The Giants must make 22 roster moves by 6 p.m. tomorrow to reach the regular-season roster limit of 53 players. Terrell Thomas is confident he's not among the 22.
"I think I did a great job," Thomas said after the Giants completed their preseason with a 28-20 loss to the New England Patriots. "I did everything they asked me to do. Since day one, since OTAs, I've been out there. I followed their plan. I've progressed throughout training camp and had a good showing the last two preseason games. So I did everything I could do. Obviously, it's a business, and they've got to do what's best for the team and I understand. But I think I did a great job to make the 53-man roster."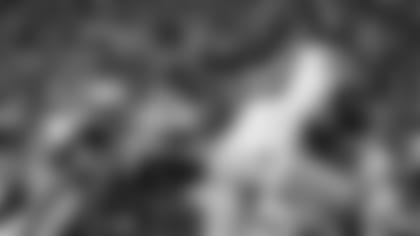 Photos: Giants vs. Patriots Gallery](http://www.giants.com/photos/photos/Gameday-Giants-vs-Patriots/2ba3bafa-262a-4926-ad76-a26f453a0d55) Thomas has earned the right to feel good, and he is looking forward to playing his first regular-season game in almost three years when the Giants play in Dallas on Sept. 8. Thomas is believed to be just the second player to return to the field after three surgeries to repair torn ACLs (at USC in 2005 and with the Giants each of the last two years). The other is Carolina linebacker Thomas Davis.
After a second arduous restart, and a false start when he spent the first 10 days of training camp on the physically unable to perform list, Thomas has become the team's top DB in the slot. Last night, he moved outside to cornerback.
"I haven't had much work at corner," Thomas said. "I'm definitely more comfortable in the slot. But wherever they need me, I can play. I'm a football player. Obviously, two years removed, I'm still getting the rust off. This is a work in progress. I keep progressing. That's my only goal."
Not even giving up a 40-yard touchdown pass to Josh Boyce could deplete his confidence.
"I think I had a good showing at corner," Thomas said. "I might have had two picks. One, I jumped the hitch route; I thought it was a slant and it was a hitch. The next one was on an out route and the quarterback got sacked. Either play could go both ways. I'm happy with my showing. I made it through healthy and that's all that matters."
Thomas' comeback has been closely watched by his teammates, who admire the determination he demonstrated in returning to the field.
"I'm extremely impressed," safety Antrel Rolle said. "That guy, he's fought his butt off, and he's made every stride possible to be a part of this team and show to us and prove to us that he's worthy and he's still capable of going out there and being the same dominant Terrell Thomas. I think he's done a great job."
Tom Coughlin said tight end Adrien Robinson has a sprain on the side of his foot. Surgery is not anticipated, but Coughlin didn't yet have a timetable for Robinson's return. Robinson was hurt on the opening kickoff last night.
Linebacker Dan Connor said his burner is nothing more than tightness in his shoulder and he expects to miss no game time.
Center David Baas, who sprained his MCL against Indianapolis on Aug. 18, is upbeat about his recovery but stopped short of saying he expects to face the Cowboys in nine days.
"It's responded really well," Baas said. "My doctors have said they are very happy with my progress. And, like I said, this is something that we're just going to continue to work on and keep pushing it to its max and hope for the best. We'll take it day to day."