EAST RUTHERFORD, N.J. –** Coach Tom Coughlin was asked for an update on Jason Pierre-Paul, who is on the physically unable to perform list as he rehabilitates following back surgery in early June.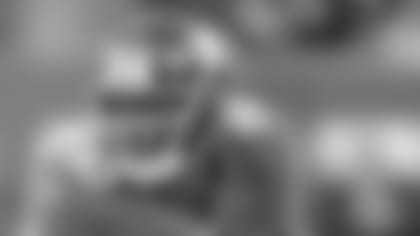 "He worked well yesterday," Coughlin said. "He's a little sore today, so they slowed him down again. But yesterday was an outstanding day. He ran well and he worked in the weight room."
Coughlin was then questioned whether JPP had "normal soreness."
"I'm not a doctor," he said. "He ran well yesterday. He's sore today, probably because he hasn't been running, so they just held him back today. In other words, he's not ready to come out two days in a row and do what he did yesterday, but I'm encouraged by what he did."